The Race is on at American Companies | By Emily Liddicoat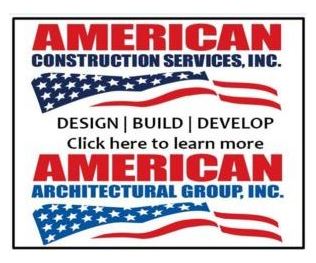 March 1, 2018 – The competitive winter Olympics have ended.  Nevertheless, a race is still underway at American Companies.  The race to see which hotel will be completed first.
The competitors:  The Grafton TownePlace Suites by Marriott in Grafton, WI and the Minooka TownePlace Suites by Marriott in Minooka, IL
These two hotels that are under construction are located 150 miles apart but are currently progressing in unison.  Each hotel is extended stay, which mean it has efficiencies in each of the 87 rooms.  Both hotels stand 4-stories tall.
Currently, the hotels are 65 percent – 70 percent complete.
Recently, the swimming pools at each hotel were installed.
This week the gypcrete is being poured, storefront glass and entrance systems are going in and the drywall is being hung on the first three floors while the fourth floors are complete.
Todd Weyker is Vice President of American Companies and Project Manager for both hotels. "We are very fortunate to be working with professional and knowledgeable subcontractors and city officials on both projects," he said.  "This great combination has helped these two facilities stay on schedule and under budget."
Take a look at the two hotels below.  Which do you think will finish first?