The Sunday Project – A springtime wreath from the Century Farmhouse woods | By Ann Marie Craig
April 21, 2019 – Big Cedar Lake, WI –  A pretty springtime wreath made with twigs and branches foraged from the Century Farmhouse woods and fields, this pretty wreath will grace the front door of the farmhouse for the next month or two. Or three.
The Farmhouse door was in need of something besides a new coat of paint.
Periodically I get crazy ideas of projects that are fun and add a nice touch to things, all the while the supper dishes need washing and the laundry folded and the floor swept of crumbs from yesterday. I understand that that's how it is in houses of creative people, and if that is so, our house is no different.
This past Sunday I dreamed up "The Sunday Project" to get out of clearing off the stairwell of a few still-hanging-around Christmas decorations. Ha. They'll get put away this week when I am looking for the Easter baskets. I hope.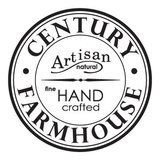 About a week ago I went for a walk around the farm, hoping to catch a glimpse of pussy willows in bloom. I often am quite busy in the spring, and by the time I get to looking for them they are long past blooming and are gone. This year I am in luck – and so are you! Below you can catch a glimpse of the "Back Forty" – land that was part of the farm when I was growing up, and which now belongs to one of my sisters. As her land abuts the acreage surrounding the Farmhouse, it was a short and very pretty walk to find the pussy willows.
I did actually create a bouquet of the pussy willows, but they also had me thinking about what else I could make with them. The front door of the Farmhouse certainly needed some cheer and a wreath was the perfect solution. On Sunday I took another walk around the farm – through the maple woods, across the east fields, and then back to the wildlife pond and the willow trees to pick some more pussy willow branches. Because I was going to ….