April 22, 2019 – West Bend, WI – Morrie's West Bend Honda, on the corner of W. Washington Street and Scenic Drive, is moving along swiftly.

There was a groundbreaking Nov. 1, 2018 and the new Honda dealership is expected to open in summer 2019.
–On April 10, 2018 the Plan Commission approved a site plan for a 35,112-square-foot Honda automobile dealership located southwest corner of W. Washington Street and Scenic Drive W. Morrie's Honda is requesting a site plan change to reduce the number of parking stalls along the southern edge of the property.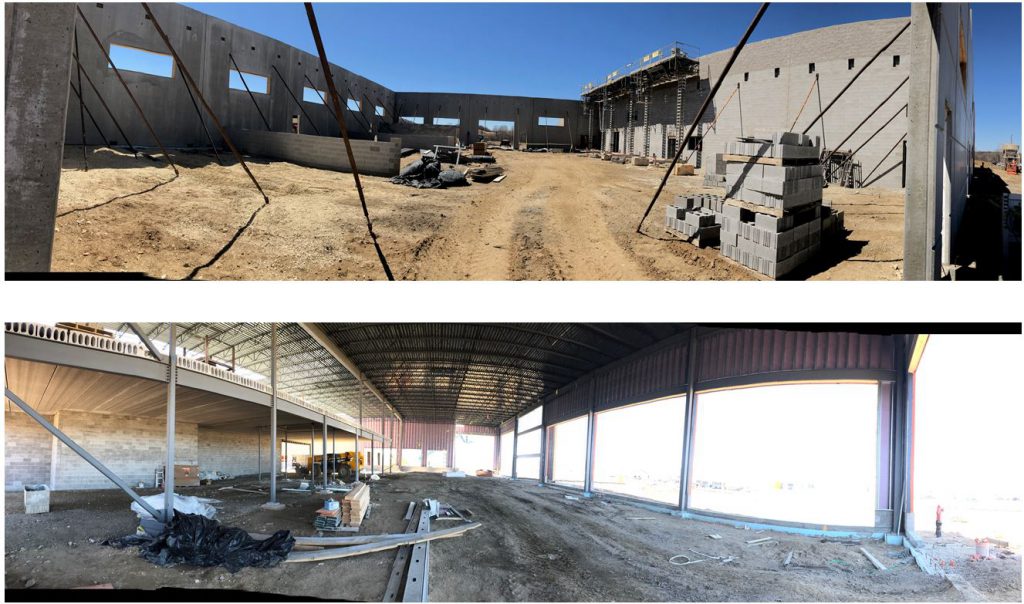 Parking\Access:
 An original total of 581 vehicle stalls were provided on site. Customer parking consists of 33 standard parking and two barrier free parking stalls. The site plan also
identifies 301 stalls for vehicle display parking areas, 118 employee parking stalls, 6 rental stalls, 14 loaner stalls and 107 service vehicle stalls. Adequate parking is
provided for the automobile sales and service use.
 The developer is requesting to reduce the amount of pavement on site by removing approximately 136 parking stalls along the south side of the site. The parking
quantities have been adjusted as follows: 40 standard parking and two barrier free stalls are provided for customers. The site plan identifies 248 stalls for vehicle
display and loaners, 6 rental stalls, 75 service stalls, 74 employee stalls. With the reduced stalls, adequate parking is still provided.