April 19, 2022 – Washington Co., Wi – Washington County Supervisor Timothy C. Michalak resigned from his seat on the county board effective Tuesday, April 19, 2022. Outgoing chairman Don Kriefall read a statement from Michalak.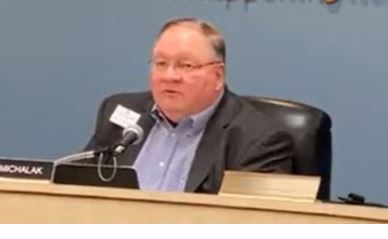 Click HERE to SUBSCRIBE to FREE local news at
The resignation is tied to misdemeanor charges against Michalak which were reported March 22, 2022. The charges involve possession of a firearm in a government building and an expired concealed carry permit.
The Dodge County District Attorney is conducting the investigation. So far, the D.A.'s office has confirmed it has not started on the case.
On April 5, 2022 Michalak was reelected mayor of Hartford, WI. He is scheduled to be sworn in tonight. There have been questions regarding how Michalak will approach the seat in the City of Hartford.
City Administrator Steve Volkert said at noon he had not received any correspondence from Michalak. Volkert indicated, the pending charges against Michalak were filed at the county level.
As of 11:30 a.m. former Hartford mayoral candidate Terrance Perfect indicated he would throw his hat into the ring for the seat on the county board.
This is a working story and more information will be posted when details become available.