August 21, 2022 – West Bend, Wi – "It's really all part of the art form and chalk art is so temporary anyway… you really have to expect it," said Kaylee Goodman, one of the chalk artists at this weekend's Art & Chalk Fest at the Museum of Wisconsin Art in West Bend, WI.
Goodman is one of 19 artists participating in the festival. Sunday morning was a bit of a deep-breath cleanup as artists pulled back the rain-soaked plastic sheets to see how much of a new challenge Mother Nature would bring to today's palette.
Click HERE and subscribe to FREE local news at
This year Goodman's selection is a heartfelt tribute to her father Jim, who passed away following a battle with prostate cancer.
"It is a memorial piece for my dad; he had stage four prostate cancer and he died three weeks ago today," Goodman said.
"I thought it would be taken away or I'd have half of it to fix, but this is great," Goodman said.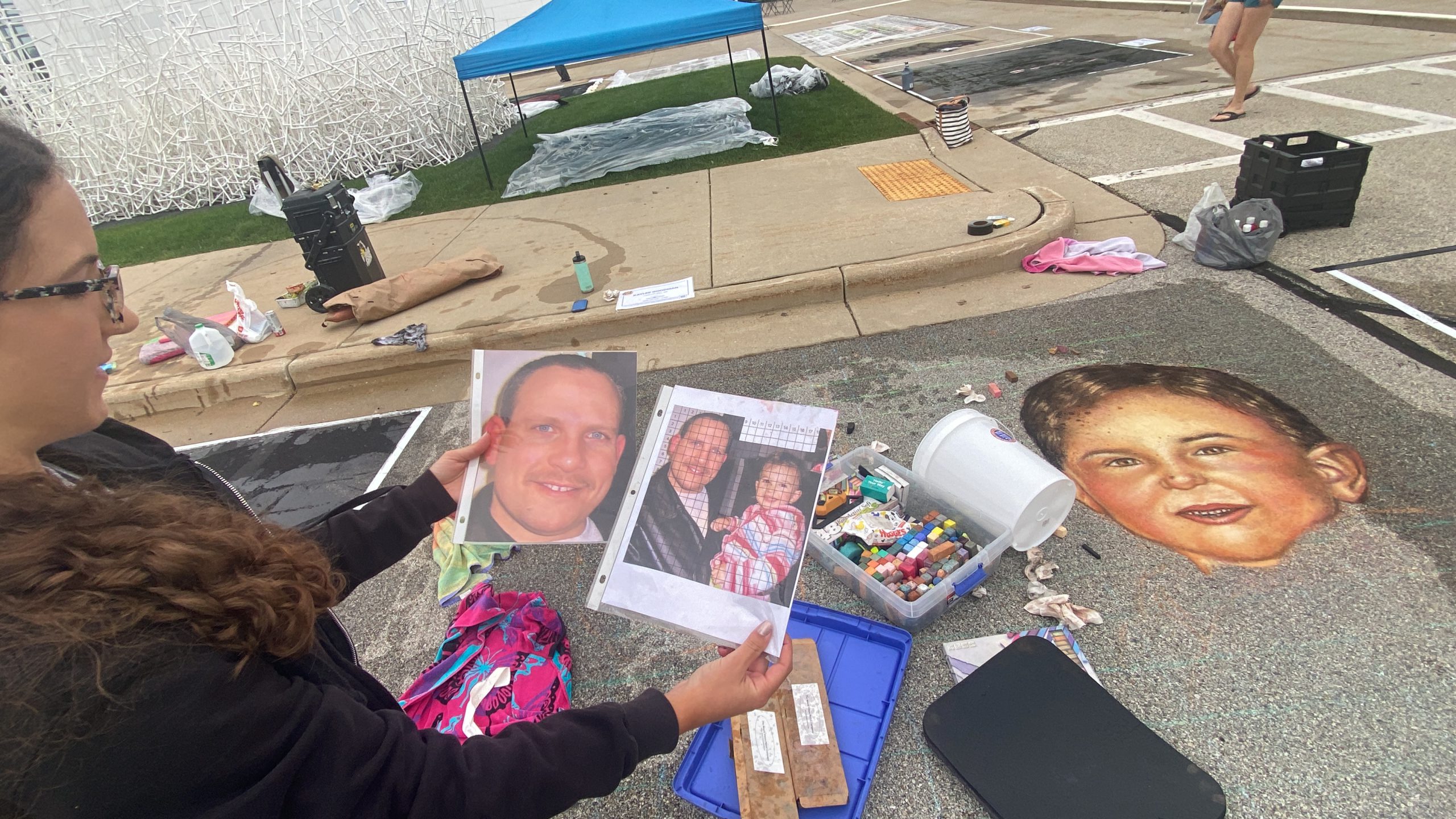 Goodman, was the People's Choice Award winner in 2021 for her entry of Ameliah Earhart.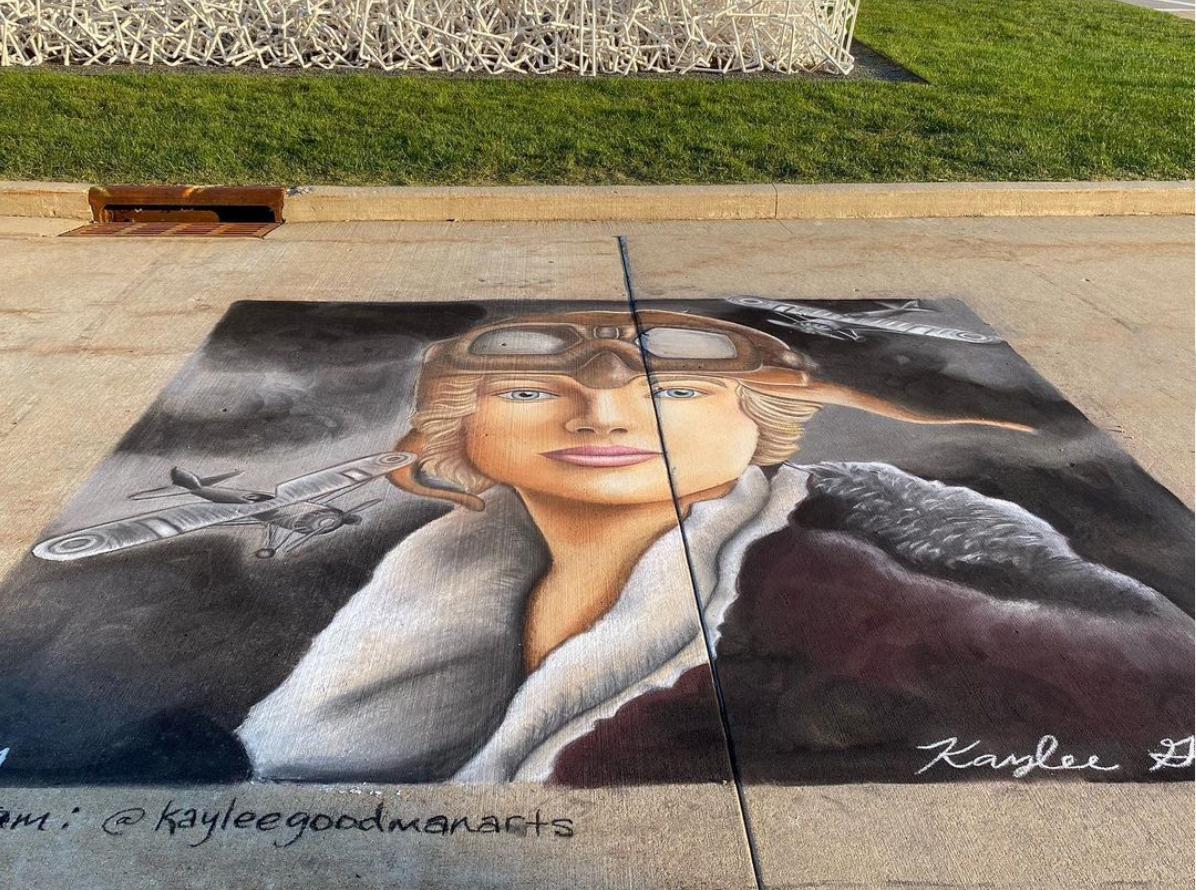 Goodman has been a participant in the Art & Chalk Fest since she was 14 years old.