March 28, 2021 – West Bend, WI – The City Assessor's office in West Bend has released a list of the top 20 taxpayers in 2020 in the City of West Bend.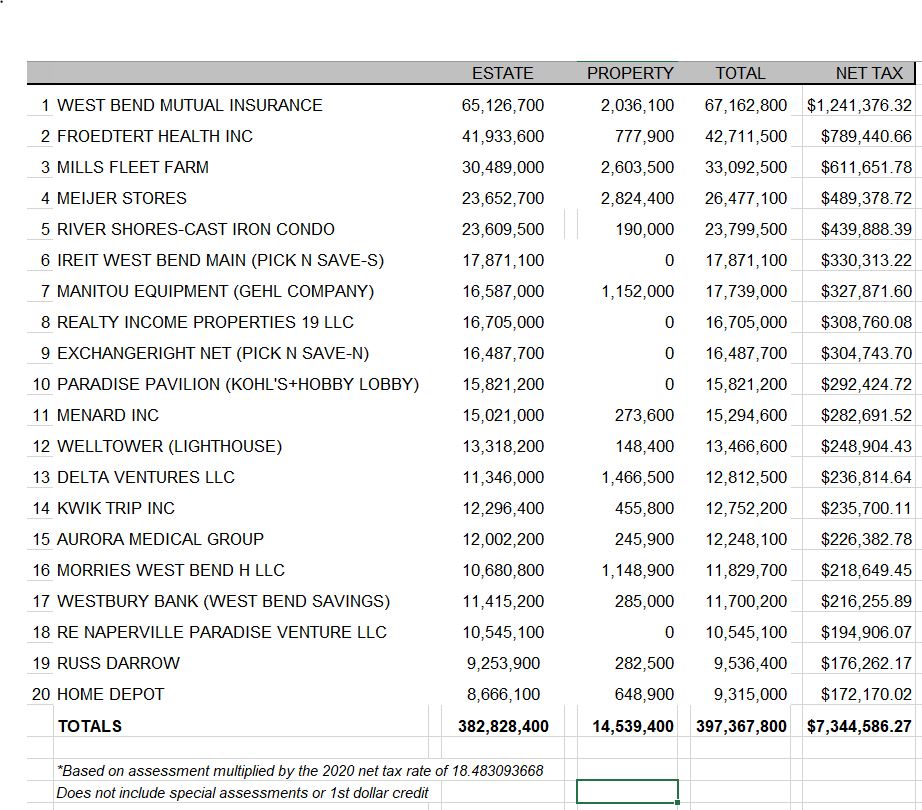 One of the frequent questions is where is the Walmart building/parcel on the list.
That property in West Bend was sold in 2019 to Reality Income Corp. It is No. 8 on the list.
Regarding, what happens with the taxes: 40% goes to the West Bend School District. A little more than 40% goes for City West Bend services (police, fire, public works, administration, etc.). The rest goes to Washington County and the technical school system.