Tough loss for UW-WC vs. UW- Rock County | By Mitchell Bury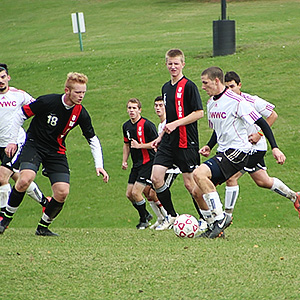 Oct. 1, 2017 – Washington Co., WI – The UW-WC soccer team faced off against conference foe UW-Rock County on Friday, Sept. 29.
The Wildcats lost 3-0. Corey Donovan had 15 saves in goal.
The next match is on Wednesday, Oct. 4 and UW-WC will travel to Manitowoc to face off against Silver Lake College.
The Wildcats next home game is Saturday, Oct. 7 when they will host UW-WC Alumni.