West Bend, WI – The kind folks at Bob's Main Street Auto and Towing in West Bend are collecting toys for kids this Christmas.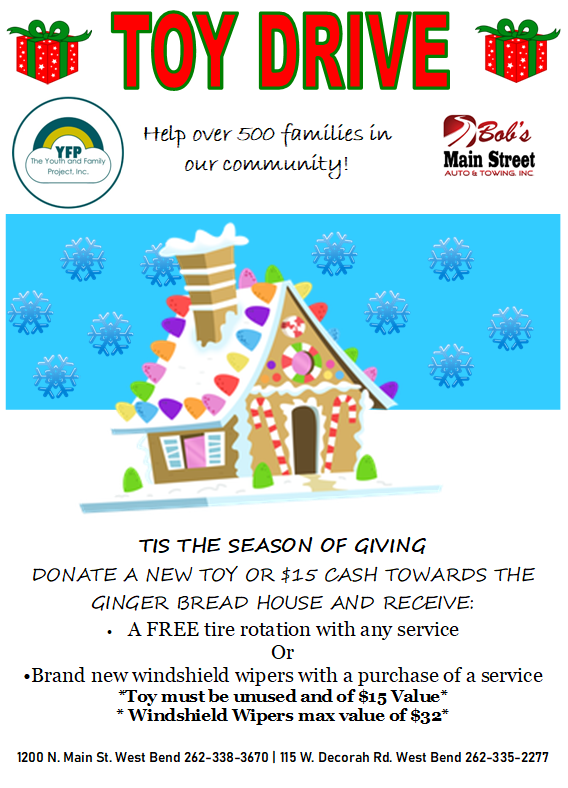 Stop in at either location, 1200 N. Main Street or 115 W. Decorah Road, donate a toy or cash and receive a free tire rotation with any service or new windshield wipers with a purchase of a service. Details are in the flier above.
The Gingerbread House is part of the Youth and Family Project.