May 29, 2019 – Germantown, Wi – At approximately 4:48 p.m. multiple reports were received of a single vehicle crash on I41 southbound, south of Holy Hill Rd. The driver is a 16-year-old male from Kewaskum driving a 2003 Buick.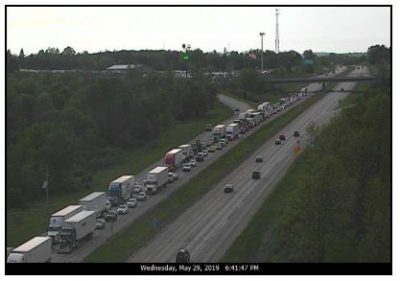 There were four passengers, all 5 are brothers. Witnesses reported the vehicle traveling at a high rate of speed, lost control, and rolled several times. Three of the passengers were ejected from the vehicle. No other vehicles were involved. The brothers ages are 15, 13, 9, and 8. Some of the brothers were reported to have suffered serious injuries.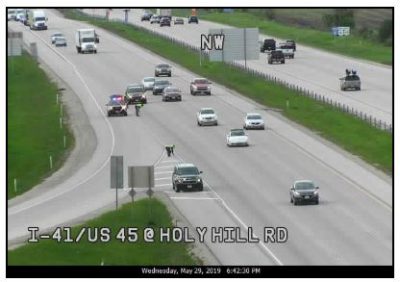 The Germantown Fire Department responded, along with ambulances from Menomonee Falls and Richfield. All five were transported to Children's Hospital. The Germantown Police Department was assisted by the Washington County Sheriff's Department and the Wisconsin State Patrol who will be conducting a traffic crash reconstruction. All of I 41 southbound was closed and should be open by 6:45 p.m.
Photo courtesy DOT 511 Wisconsin.
More details will be posted when information becomes available.