Washington County, WI –
Congratulations to the Trail Sharks Mountain Bike Team. They raced in Wausau on Sunday and did an outstanding job. Kendra Schmitt and Anja Lanser both took first for their races. Quentin Willmas took 4th for his race.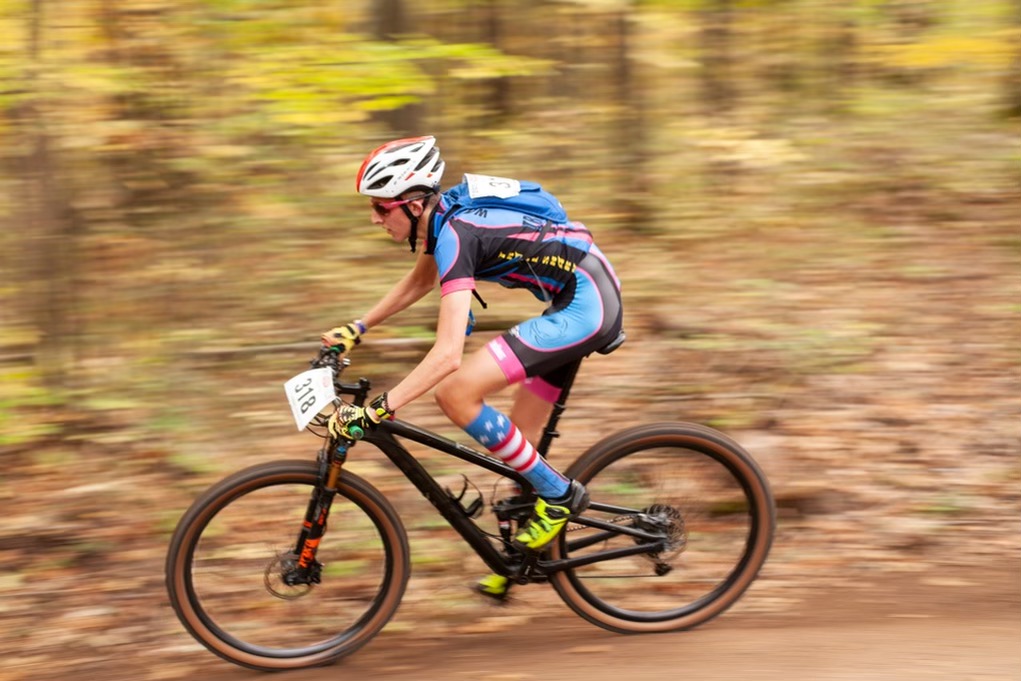 They each came home with some hardware (medals). The course was perfect and the fall colors were beautiful as they sprinted through the trails. Their next race is in Mt. Morris on October 17.
Medalists for their race….
Anja Lanser (West Bend) 1st
Kendra Schmitt (Kewaskum) 1st
Quentin Willmas (West Bend) 4th
Other team athletes…
(1 lap)-
Cassie Jerich (West Bend) 19th
Kira Zechlin (West Bend) 32nd
Ryan Pokorny (West Bend) 16th
Alex Seboe (Germantown) 28th
Matt Moser ((West Bend) 40th
Eli Jerich (West Bend) 33rd
Aiden Schubert (West Bend) 34th
 (2 laps)-
Ayla Abraham (West Bend) 20th
Fiona Shaw (West Bend) 13th
Lexi Schubert (West Bend) 19th
Brandon Paulson (Slinger) 33rd
Anthony Gonnering (West Bend) 46th
Vincent Davies (Jackson) 53th
Gabe Rogaczewski (Slinger) 14th
Dylan Joel (Germantown) 15th
Gabe Kebbekus (Slinger) 24th
(3 laps)-
RJ Goldberg (Hartford) 11th

Carson Phillips (Slinger) 12th
(4 laps)-
Mikey Spangenberg (West Bend) 24th
Team Standings
Washington County Composite 7th place