West Bend, WI – Be sure to mark your calendar for Sunday, November 26 as the annual West Bend Christmas Parade will step off at 5 p.m. There will be a live broadcast at Washington County Insider brought to you by Boss Realty. This year's theme is "A Homemade Christmas" and welcome back to the lineup this year West Bend Children's Theatre.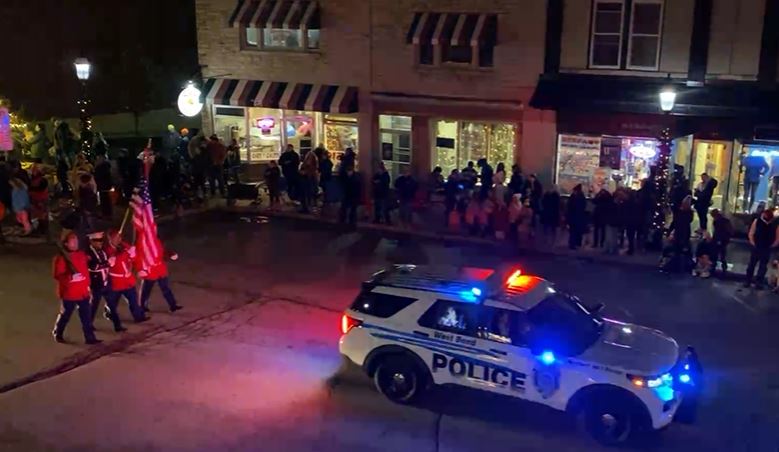 In 2022 there were about 53 entries including floats, bands, and big trucks courtesy Extra Mile Snowplow. Temperatures were comfortable at 37.7 degrees. Ron Naab served as guest host.
The parade stepped off at 5 p.m. sharp led by local law enforcement and a contingent from the Kettle Moraine Marine Detachment presenting the U.S. flag.
The event was livestreamed from atop the Boss Realty studio overlooking Main Street and one of the broadcast sponsors Sal's Pizzeria… which had a line out the door before and after the parade.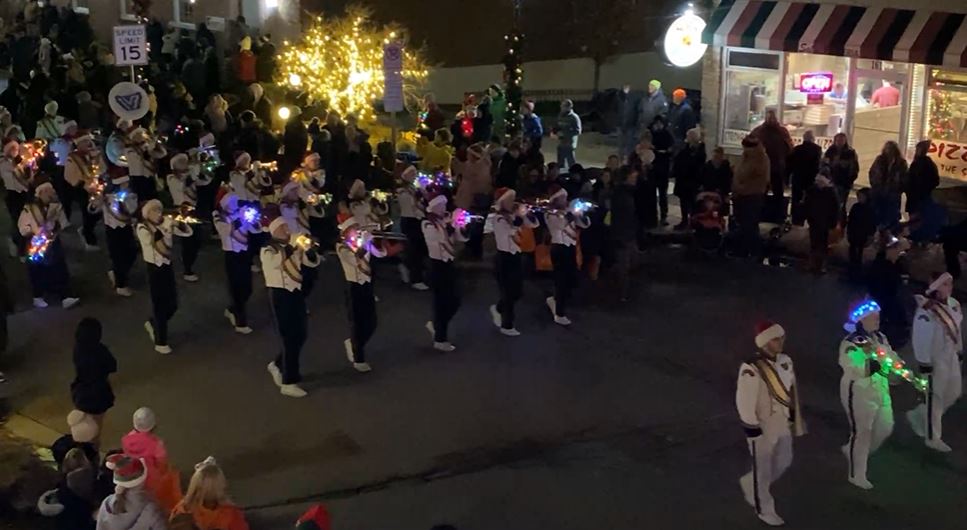 "Thanks so very much for broadcasting the Christmas Parade. It has been a part of my life since 67 years ago when I marched in the West Bend Christmas parade as a member of the Grafton High School marching band."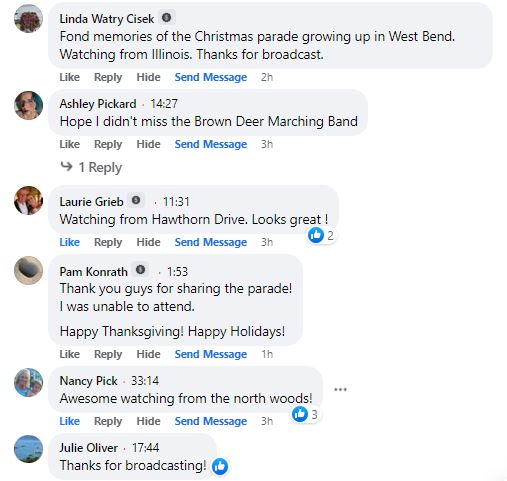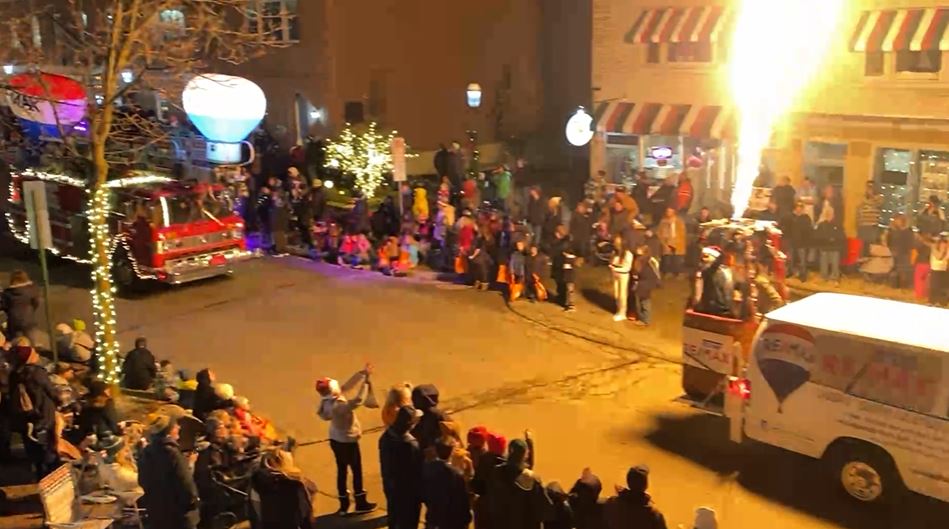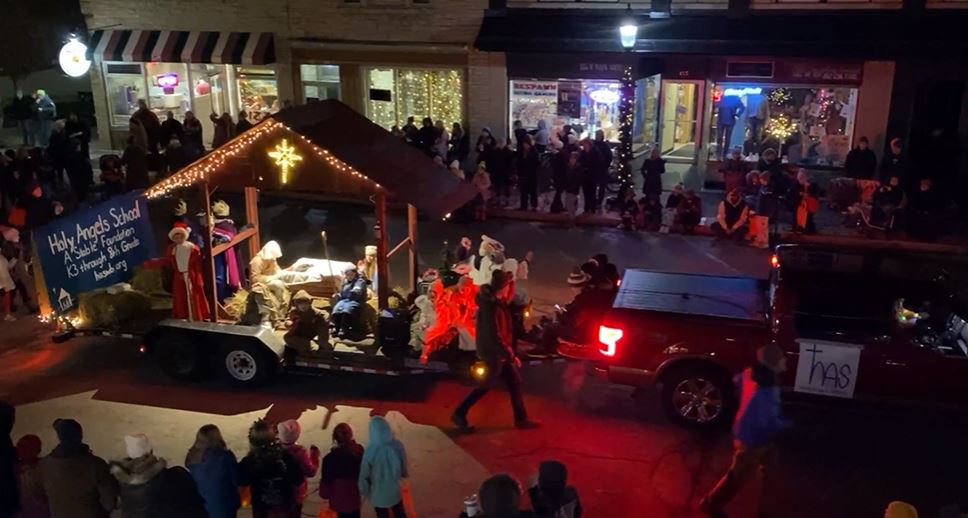 The 71st annual Christmas Parade begins at 5 p.m. on

Sunday, November 26, 2023.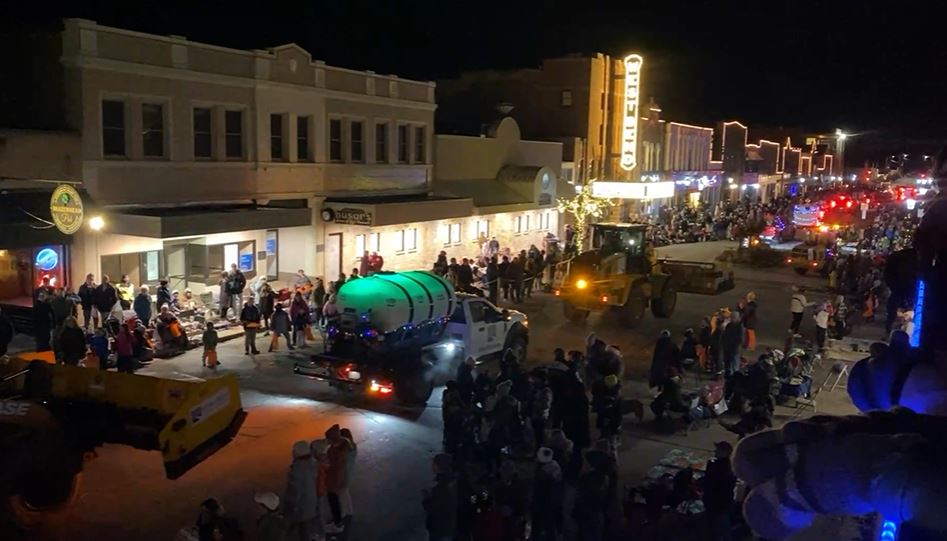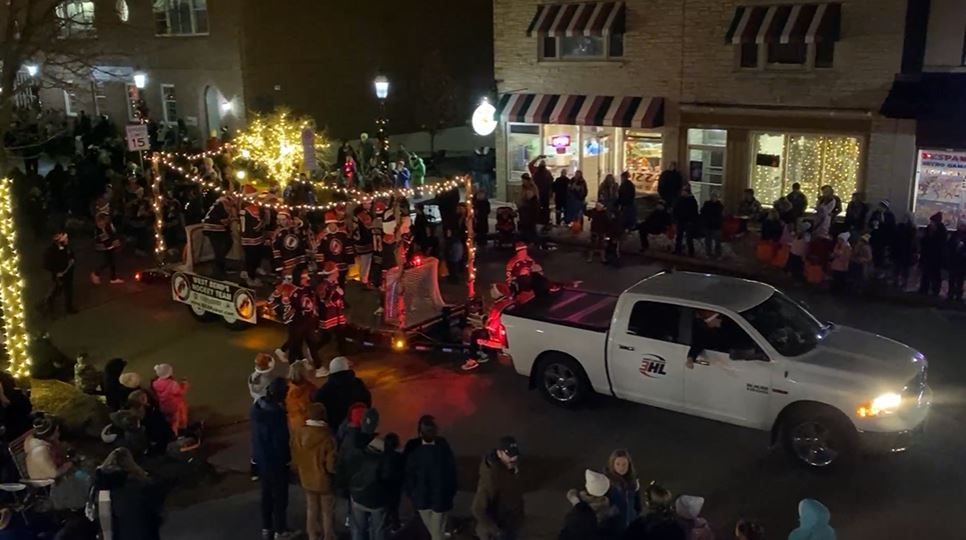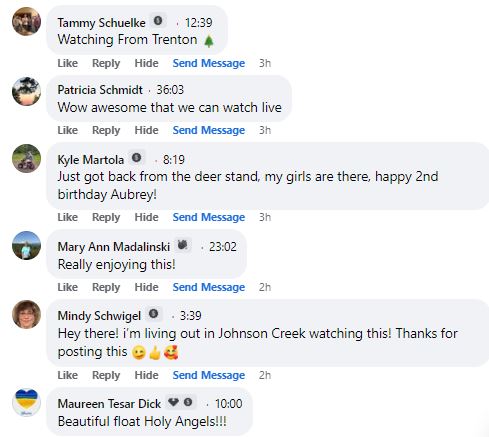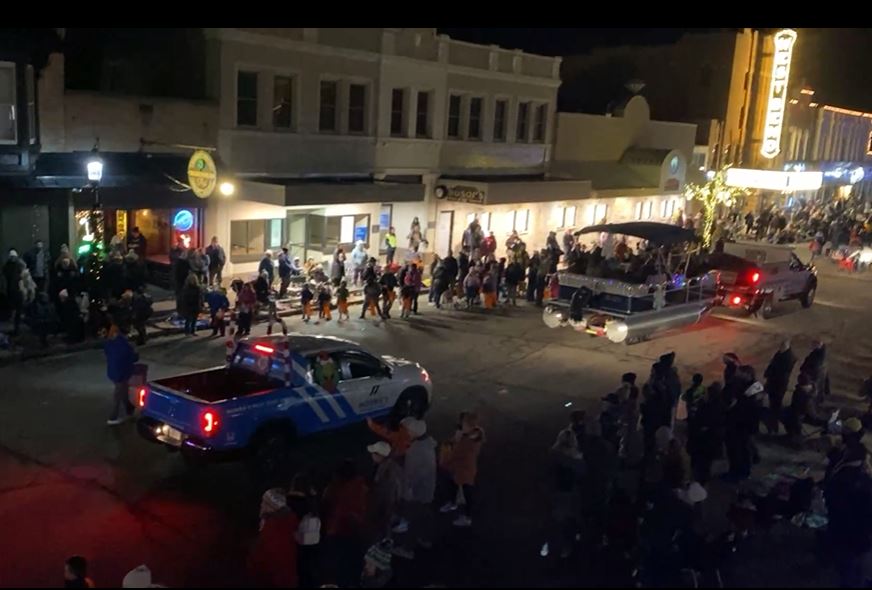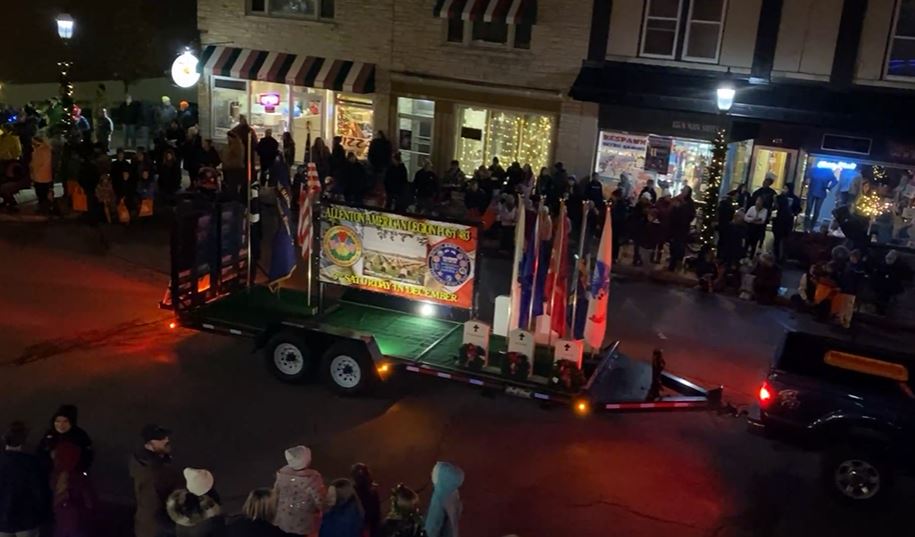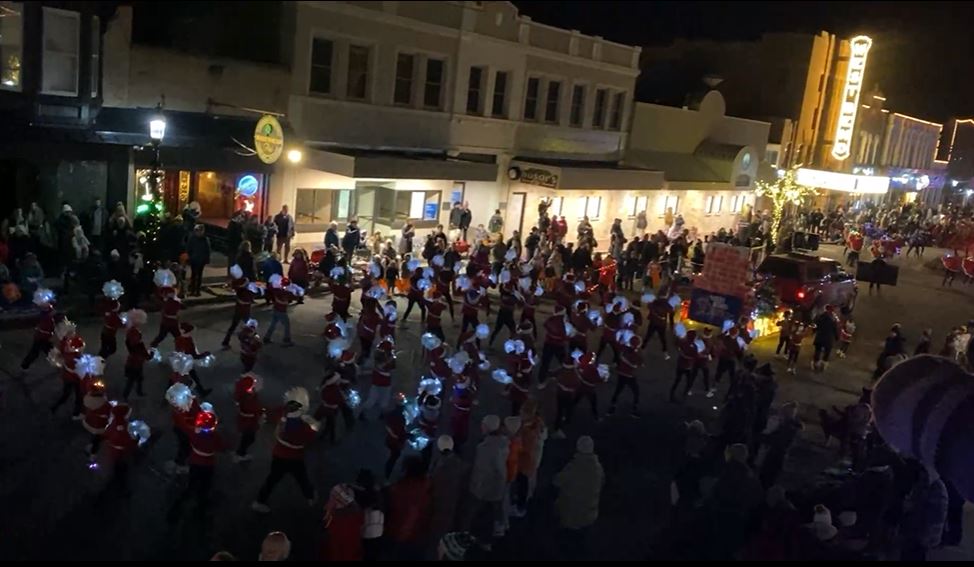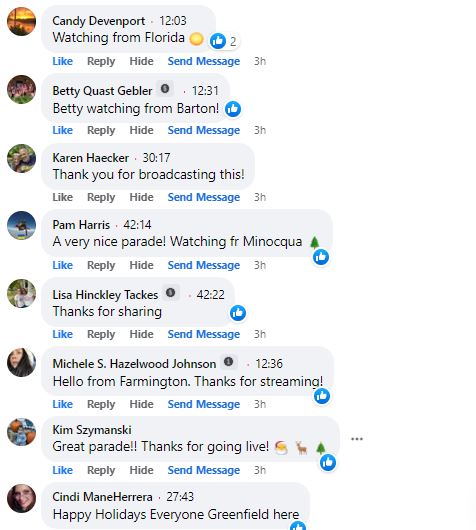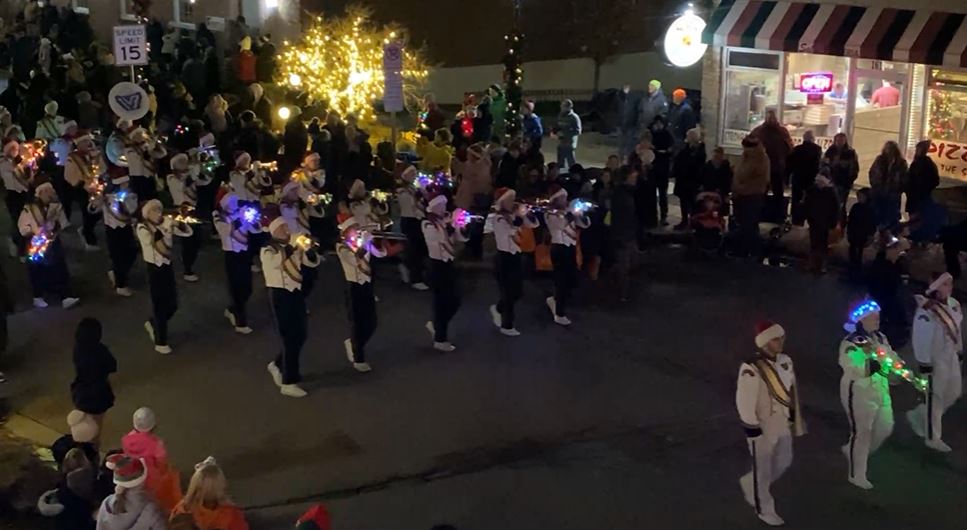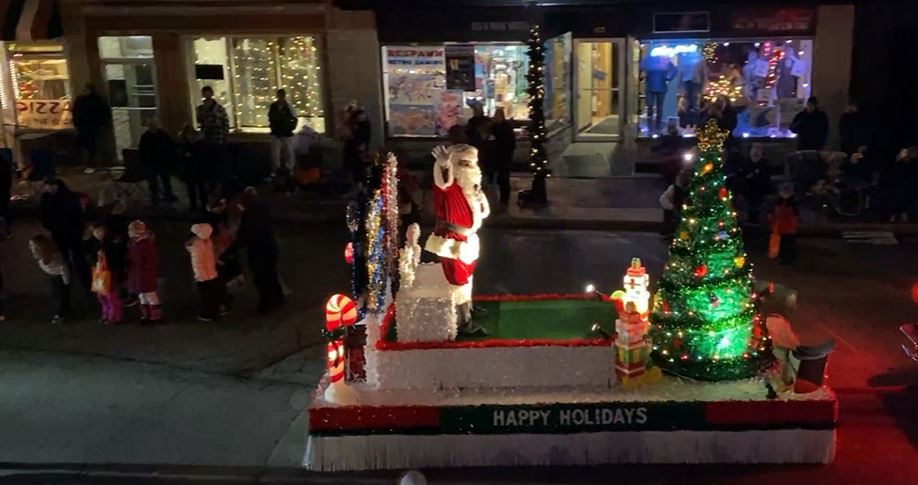 This year's parade steps off on Sunday, November 26, 2023 at 5 p.m.
The 2022 live parade broadcast was sponsored by Boss Realty, Midwest Accounting, Shooting Star Travels, A Conversation Piece, West Bend Vacuum, Gary's Place, Collett Systems, Candyman on Main, West Bend Elevator, Sal's Pizzeria, Bits 'n Pieces Floral.
List of category winners below:
Adult Non-Profit:
    1st place – Hartford Community Service
    2nd place – West Bend Kettle Trailblazers
    3rd place – Bible Baptist Church
Business:
    1st place – Lifestar EMS
    2nd place – SKB Lawn Care
    3rd place – Sippie Hippie
Youth Non Profit:
    1st place – Holy Angels School
    2nd place – Faith United Church of Christ
    3rd place tie  –  Youth Non Profit & Family Project
                           West Bend High School Snowboard Team