November 19, 2023 – Dodge Co., WI – The Dodge County Sheriff's Office is investigating a crash which resulted in possible life-threatening injuries overnight. This was the second serious-injury crash overnight, both of which had alcohol impairment as a leading factor in the crash, and lack of seatbelt use being a factor in the seriousness of injuries.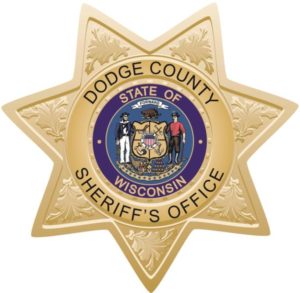 Shortly before 1 a.m. on Sunday, November 19, 2023, deputies responded to a report of a pickup truck that had crashed near the intersection of County Highway A and County Highway S, in the township of Oak Grove near Juneau.
The initial investigation showed a Waupun man, 25, was northbound on County Highway A when it left the roadway and rolled multiple times. He was alone in the truck and no other vehicles were involved.
The man was transported by ambulance to an area hospital and was soon after taken by medical helicopter to a level 1 trauma center due to suspected serious injuries.
Alcohol impairment was suspected, and the man was arrested for operating while impaired (OWI) prior to being flown from the hospital. Lack of seatbelt use was also a factor in the seriousness of the injuries.
The crash is still under investigation by the sheriff's office. Assisting at the scene were the Juneau Fire Department, Juneau EMS, Horicon Fire Department, and Burnett Fire Department.