Two Kewaskum Police Officers receive Department's Life Saving Award | By Kewaskum Police Department
February 24, 2020 – Kewaskum, WI – Kewaskum School Resource Officer Kevin Kohn and Officer Luke Wilhelm have each been issued a Life Saving Award from Kewaskum Chief of Police Thomas Bishop for their actions February 13, 2020.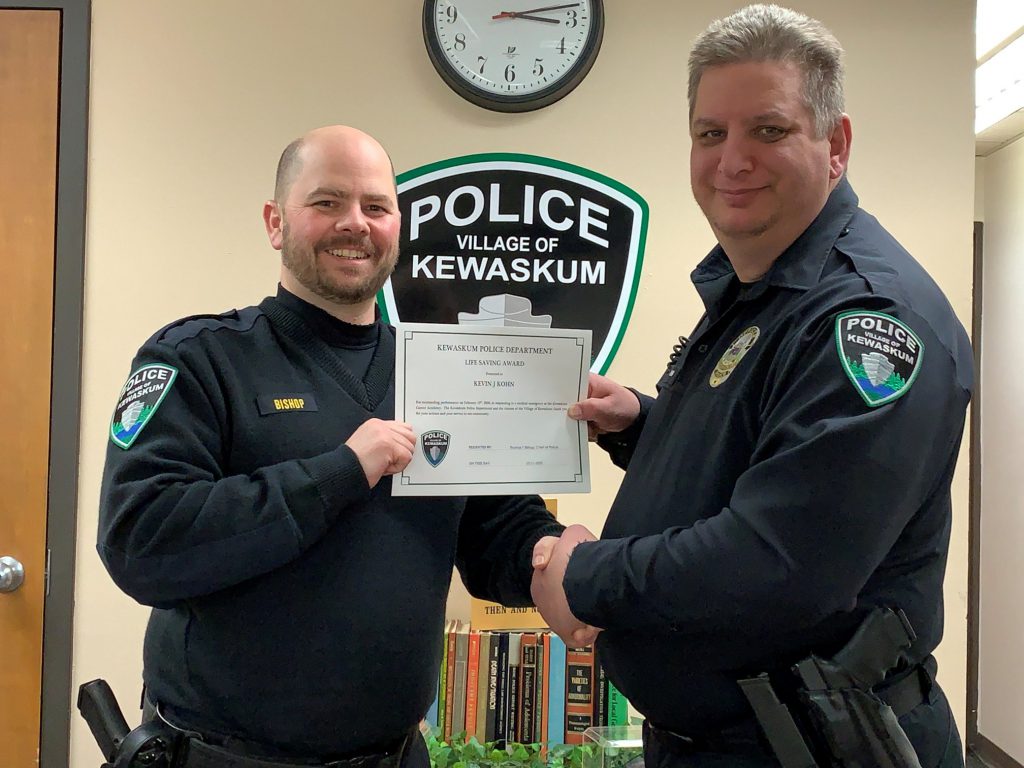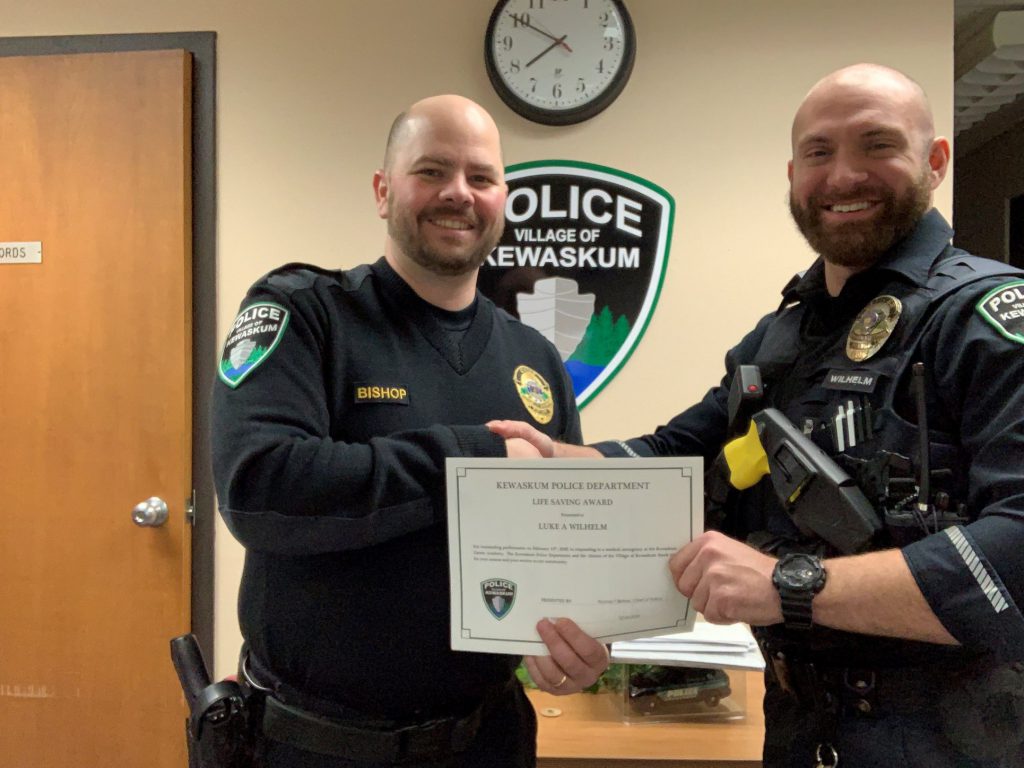 On that date, both officers responded to a medical call for a male subject who possibly overdosed. Upon arrival, officers began life saving measures as the subject was unconscious and turning blue. NARCAN was administered to the subject and, after a short time, the subject regained consciousness. He was then transported via Kewaskum Rescue to Froedtert West Bend Hospital.
The 17-year-old male has been charged with Possession of Narcotic Drugs and Possession of Drug Paraphernalia.
The Kewaskum Police Department is trained in the use of Narcan in an effort to combat overdose deaths associated with opiate use and addiction. The quick actions of these officer's directly resulted in saving this young man's life, while placing themselves in a potentially dangerous situation — these efforts deserve recognition.
"On behalf of the Kewaskum Police Department and citizens of the Village of Kewaskum, I am proud to issue this award to Officer Kevin Kohn and Officer Luke Wilhelm for their outstanding performance on February 13, 2020," said Kewaskum Police Chief Tom Bishop.
The criminal complaint of the incident is below.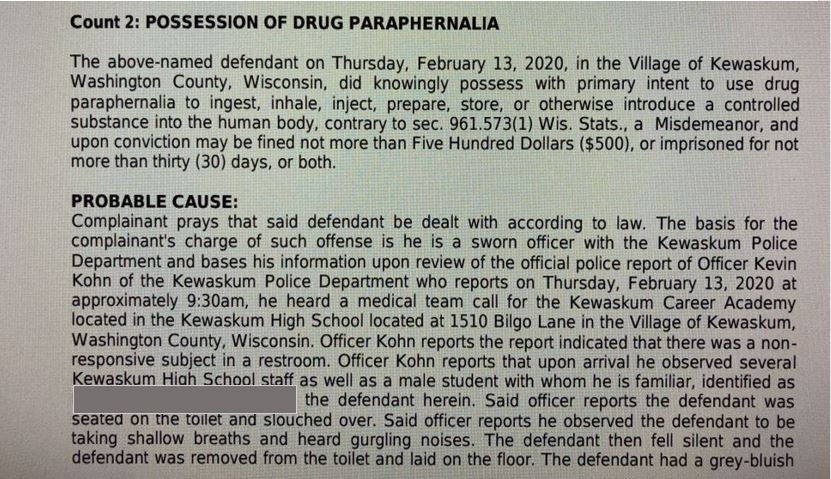 The Campbellsport teen was released on $2,000 cash bond. He is due in Washington County Circuit Court Feb. 26, 2020 at 1:15 p.m.