Two trucks collide on WI-67 and Highway 33 on Thursday afternoon | By Ron Naab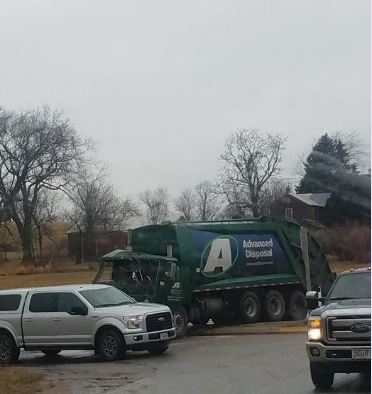 Jan. 11, 2018 – Dodge Co., WI – At noon on Thursday, Jan. 11 on WI-67 and WI-33 in neighboring Dodge County two large trucks were involved in an accident.
One trucks was a garbage truck from Advance Disposal out of Horicon and the other was an unknown semi.
It appears the Advance truck was westbound on WI-33.
Extent of injuries are unknown at this time although early word was this was a "serious-injury accident."
Iron Ridge Fire Department and Horicon EMS were on scene.