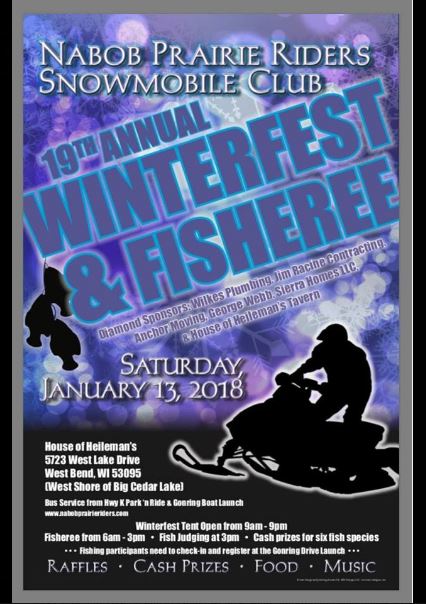 Town of West Bend, WI –  Stop out to the House of Heileman's on Saturday, Jan. 13 for fishing, food and fun as the Nabob Prairie Riders host the 19th annual Winterfest & Fisheree.
The Nabob Prairie Riders are the largest snowmobile club in Washington County. It is also the only club in Washington County that does not receive any state support for trail maintenance and upkeep.
The club relies heavily on the Winterfest/Fisheree fundraiser as its main event to raise funds and keep key connecting trails open.
Without the Nabob system the connection between Highway's K and Highway 33 would be lost between Allenton/St. Lawrence and Jackson.