Washington County, WI – In a world filled with challenges, it's the power of unity that can truly transform lives. That's why the United Way of Washington County is so excited to share with you that our 2023 campaign has already raised nearly $600,000. We are well on our way and are so excited to see all of your fun workplace campaign events.
The Foscato family describes how the Birth to Three program at The Threshold has helped their son Voss navigate his special needs after a serious boating accident. The Birth to Three program is funded by United Way of Washington County and helps support therapies and services not covered by other private or public insurance.
Thank you to Threshold Incorporated for their hard work on their bake sale and 50/50 raffle. They've already surpassed their 2023 campaign goal and still have a silent auction coming up.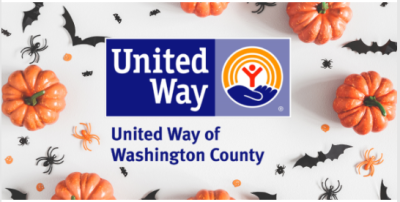 Our friends at Manitou are on a roll. Their internal Penny Wars raised $1,658.03 for their 2023 United Way campaign. Congratulations to Team Sara for raising the most money.
The 2022 campaign brought in a total of $1,877,694.
Thank you all who donated. Your support has always been at the heart of the United Way mission and we are truly grateful. We look forward to creating real, tangible change with you.
CLICK HERE to donate to the 2023 campaign today.