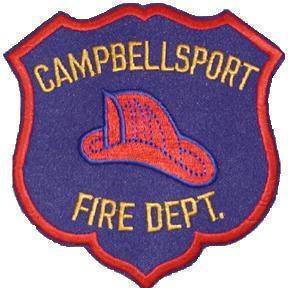 Jan. 1, 2018 – Campbellsport, WI – On Dec. 31, 2017 at 8:52 a.m. the Campbellsport Fire Department responded to W2949 Woodland Drive in the Township of Ashford for a residential structure fire.
With air temperatures below zero, initial arriving crews found the home fully involved. The resident of the home reported a fire in the flu of the wood burning stove which had extended to the structure. Frigid weather conditions were a significant factor in battling the blaze. The home and its contents were destroyed.
Fire crews were on scene for over five hours. No injuries were noted but a resident of the home was transported to the hospital as a precautionary measure. Red Cross is assisting the residents.
Campbellsport Fire Department was assisted by fire departments from Eden, Kewaskum, Lomira, Brownsville, Kohlsville, Town of Fond du Lac, Boltonville, Beechwood, Oakfield, St. Cloud, Mt. Calvary, and RIT District #3.
Craig Olson
Fire Chief
Campbellsport Fire Department
548 E. Main Street
Campbellsport WI 53010
According neighbors reaching out on social media there will be a fundraiser for the couple that lost their home in February. Right now donations are being accepted at Curve In Bar, N192 US Highway 45 Kewaskum,