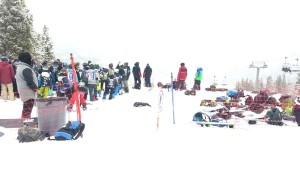 Today was travel day but I didn't waste any time getting to the top of Copper Mountain.
We were up a 2 a.m., boarded the plane by 5 a.m., arrived in Denver by 7:30 a.m.
By 8 a.m. my Series Director called with an unexpected opening on the boardercross course for training and sneak peek.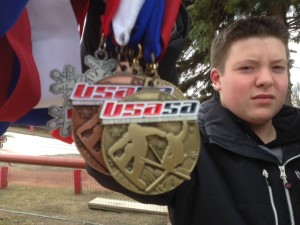 Forget breakfast and acclimating to altitude in Denver. I jumped at the opportunity and we headed up mountain.
After I rummaged through suitcases, changed in the car and we found a parking spot to assemble my board.
I made it with seconds to spare at the top of the hill.
Now time for a nap and excited to see what tomorrow brings.
Hunter Zaskowski is a member of the United States of America Snowboard and Freeski Association (USASA). He has competed in USASA National Snowboard Championships since 2014.  Check out Hunter's accomplishments and what's ahead by clicking here.