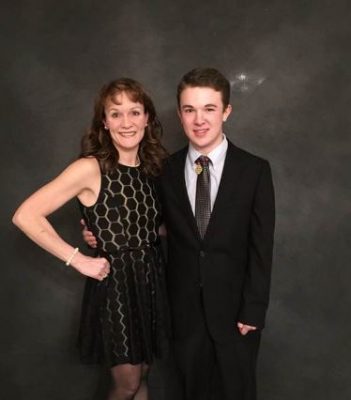 Dec. 12, 2017 – Washington Co., WI – Posting in an attempt to help Kim Twieg O'Hair find her missing son.
She writes, "I write this with tears rolling down my face. My dear Collin is missing. He left his Germantown employer on his lunch break by 7 PM on Friday, December 8. His "find my iPhone" feature was disabled just after 7 PM on Friday. His last debit card charges (I can see them) are from Friday, one of them being a gun purchase. He won't answer any calls or texts from anyone. He's been hurting from a girlfriend breakup and has mentioned ending his life. I reported this to the police Saturday afternoon and today I filed a missing person report on my son. Police are trying to locate him. He is driving a blue 2009 Ford Focus with tinted windows (WI license 449 ZZV). Thank you to those who I've already reached out to and are giving their support to me, my daughters and my family. Please pray for Collin's safe return.
"UPDATE around 11 p.m. Monday, Dec. 11: The comments and sharing of this post have been overwhelming and I thank all of you for your support. Collin's phone was "pinged" by the police 2x today in the Milwaukee area (Southridge area).
Different locations so hopefully that means he's alive. No additional banking transactions though. I have no idea who he could possibly be staying with, my thought is he's sleeping in his car. I don't know. We are going to "attempt" to get a little sleep. From the bottom of our hearts, thank you for the continued prayers!!! Please come home safely Collin. We love and miss you terribly!!!!!"