Updates & tidbits – Around the Bend by Judy Steffes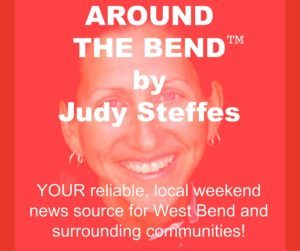 -The Kettle Moraine YMCA's gymnastics team is hosting a gymnastics meet Feb. 27-28. Nearly 500 gymnasts from throughout Wisconsin will compete in USAG Levels 1 – 9 and xcels. Competitors as young as 5 years old begin at 8 a.m. The event runs throughout the weekend.
-Hartford Union High School senior Amy Holzer has advanced to Finalist standing in the National Merit Scholarship Program competition. Holzer is one of 15,000 Finalists from across the country; only 7,400 Merit Scholarships will be awarded.
– Hartford's Waste Water Plant is on the cover of this month's edition of "The Clarifier" the monthly magazine for the Wisconsin Wastewater Operators' Association. Along with the cover photo, there is an extensive article about how the Hartford plant is dealing with phosphorus removal. Note is courtesy Hartford City Administrator Steve Volkert.
-Kewaskum Middle School presents Peter Pan. Performances at the Kewaskum High School Theater are Friday, Feb. 19 and Feb. 20 at 7 p.m. and Sunday, Feb. 21 at 2 p.m.
– West Bend East High School boys varsity bowling team has advanced to State. The team includes Evan Olivo, Jakub Gavin, Coach Joe Turecek, Devin Gavin, Kenny Costa and Mika Ulrich.
-Slinger High School is cheering its 19 Tommy Award nominations for its November performance of Seussical the Musical. The Tommy Awards, named after Wisconsin-born actor Tom Wopat, encourage, recognize, and honor excellence in high school musical theater. The awards will be handed out June 12 at the Overture Center and two outstanding performers will advance to The National High School Musical Theatre Awards competition in New York City.
-Ann Marie Craig, owner of Century Farmhouse Soaps in West Bend, was spotted on WGN TV as she spent the weekend marketing her soaps at the international chocolate festival in Chicago.