Upgrading Carl. M. Kuss Field at Regner Park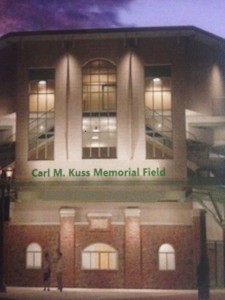 Fundraising is underway to repair and renovate Carl M. Kuss Field at Regner Park. The stands are originally from the old Washington County Fairgrounds – currently the location of Fair Park School.
In 1937 the grandstand was moved to City Park, now Regner Park.
Craig Larsen is on the board of the West Bend Baseball Association. He said they're trying to raise more than $500,000 for the project.
Early plans call for extending the bleachers in both directions. To the north means the tennis courts at Regner Park would have to be moved. On the south side, the bleachers would be extended into the road on Silverbrook Drive.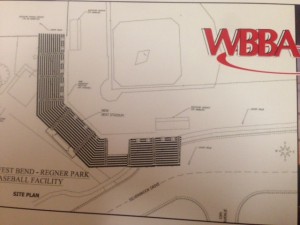 Larsen said the new facility would have better seating, be ADA equipped, and have a high-end press box.
Aside from fundraising, the city still has to sign off on the project.
"Hopefully 2016 marks the year that the needed work can begin to make an already beautiful park, a place that can stand another 75 years.