Upgrading the building at the former Pizza Hut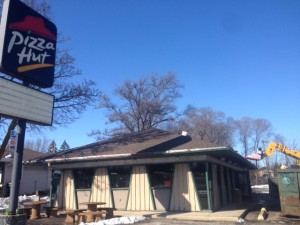 Some construction work is going on this week at the former Pizza Hut location, 1610 W. Washington Street. The pizza franchise owned by the Wisconsin Hospitality Group, closed its store in West Bend on Feb. 1 as it explores opening in a new location.
Mike Matz Siding of Green Bay finished the two-day roofing project on Wednesday. An interior remodel is also underway as the building owner, H.P. Hospitality Group of Waukesha, looks for a new tenant.