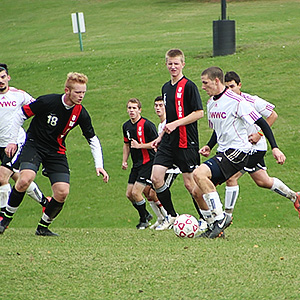 Sept. 13, 2017 – West Bend, WI – The UW-WC Wildcats opened up conference play at UW-Fond du Lac on Wednesday evening and suffered a 3-0 defeat.
The Wildcats Michael Anderson had 12 saves on 15 shots.
The team performed very well considering they had only 11 players, all of whom played the entire match. They also had to play shorthanded for several minutes due to player injuries.
Their next game will be on Saturday, Sept. 16 as UW-WC hosts UW-Marathon at noon.