UW-Washington County golf team finishes in first at Wildcat Invite | By Debbie Butschlick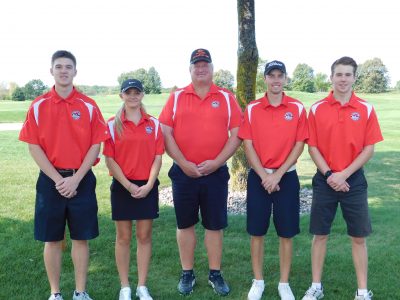 Sept. 11, 2017 – Washington Co., WI – UW- Washington County golf team started the season with a win at the Wildcat Invite.
Student athletes Kevin Albrecht, Nikki Differt, Sam Krause, and Ryan Rausch finished with a respectable 331 team score with UW-Sheboygan coming in second with a team score of 341.
"Washington County Golf Course is a great place to play and the conditions are excellent, which make for a very fair competition," said UW-WC coach John Minz. "The team played great to earn the victory. I was proud of the way they played today."
Individually, Kevin Albrecht finished tie for first. Ryan Rausch finished third, Sam Krause was fourth and Nikki Differt finished tenth.
The Wildcats next play Monday, Sept. 18 in the Sheboygan Invite at The Bull of Pinehurst Farms.