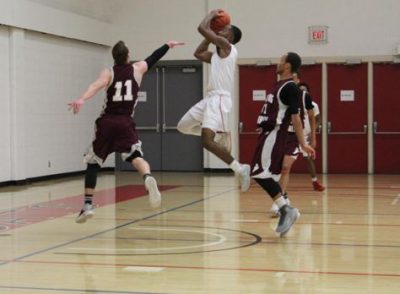 Feb. 2, 2018 – Washington Co., WI – UW-Washington County survived a very close game at UW-Fox Valley Wednesday night to improve to 15-1 and 13-0 in conference, and clinch its first WCC Eastern Division title since 1979 by a score of 65-59.
Trailing much of the first 20 minutes, AJ Barnes, Jr. scored on a put-back at the buzzer of the first half to tie the game at 34 all and give the Wildcats some momentum going into the locker room.  Then the Wildcats stepped up with swarming defense in the second half, holding UW-Fox Valley to 25 points.
Once again the Wildcats hustling rotation on defense resulted in another game with three or more charges taken by the fearless UW-Washington County players.
As has been their trend much of the season, the Wildcats battled back and forth until the closing minutes, before finishing strong to pull out a win.
With the game tied at 53-53, UW-Washington County executed nearly flawlessly going on a 12-6 run to close out the hard fought victory as AJ Barnes, Jr. led the charge.  In the final 3-minutes of the game, Barnes, Jr. dominated with 2 baskets and 4-4 from the line as well as grabbing 4 clutch rebounds.  AJ Barnes finished the game with 22 points and 14 rebounds to go along with a pair of assists and 2 blocked shots.
The Wildcats made all 8 free throws in the closing minutes with J Braxton Thomas also hitting 4-4 from the line in the final run.  Thomas totaled 10 points in the contest.
Ahmad Pender, Jr. contributed in several categories with 9 points, 6 rebounds, 2 steals, 2 assists, and 2 blocks.  Koy Walsh grabbed 11 boards and scored 6 points and added a key blocked shot on a Cyclones 3-point attempt in the final minute.
David Wiley, Jr. scored 6 points, followed by Adrian Huerta with 5, Trenton Walstra with 4, Derrick Chaney with 3.  Huerta added 2 assists.
Scoring leaders for the Cyclones were Indy Johal and Alex Mantuefel with 16 each, and Jose Alba-Zielinski with 10.
After several consecutive seasons of losing to UW-Fox Valley, UW-Washington county has now managed to survive some close games and sweep the home and away series with the Cyclones for two straight seasons.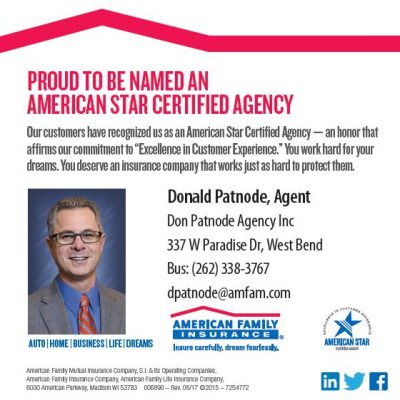 Next up for the Widcats is a final road game of the regular season as they travel to UW-Marinette on Saturday, Feb. 3 to take on the talented third place Buccaneers, who have won 3 of their last 4 games.  Last season, the Wildcats managed to finally end a long losing streak in games played at Marinette, but will definitely have to play an excellent game if the Wildcats are to possibly win there again.
On Monday, the Wildcats return home to take on UW-Rock County in a game that has already been cancelled twice previously.  On January 10, UW-Rock County failed to make the trip to West Bend due to the work schedule of their interim coach.  Then, on January 25, the game was cancelled when there were no officials for the game.
Then the Wildcats host UW-Waukesha Wednesday Feb. 7, in a rematch of last season's WCC championship game, followed by the Wildcats regular season finale against UW-Fond du Lac on Friday, Feb. 9.