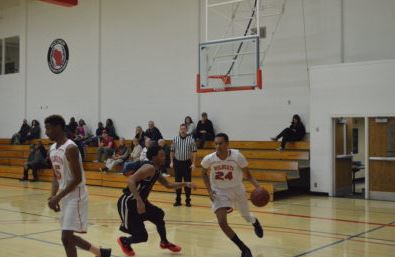 Nov. 20, 2017 – Washington Co., WI – For the first time in recent memory, the UW-Washington County men's basketball team defeated the Concordia University JV squad, 86-83.
A thriller to stay undefeated as a highly-contested Concordia 3-pointer to tie at the buzzer rimmed out.
AJ Barnes, Jr. led all scorers with 21 points while adding 6 rebounds and 6 assists.
Adrian Huerta scored 16 points with 7 rebounds and 4 assists.
Ahmad Pender, Jr. scored 13 points along with 7 rebounds, 5 steals, and 4 blocked shots.
J Broxton Thomas had 10 points.
Derrick Chaney scored 4 and added 6 rebounds and 5 assists.
Taylor Tidzump had 6 points and 7 rebounds.
Koy Walsh had 8 points and 5 rebounds.
The Wildcats head into Thanksgiving break but return to action on Wednesday, Nov. 29 in a 7:15 p.m. game at UW-Manitowoc.