UW-WC volleyball takes 2nd at WCC State Tournament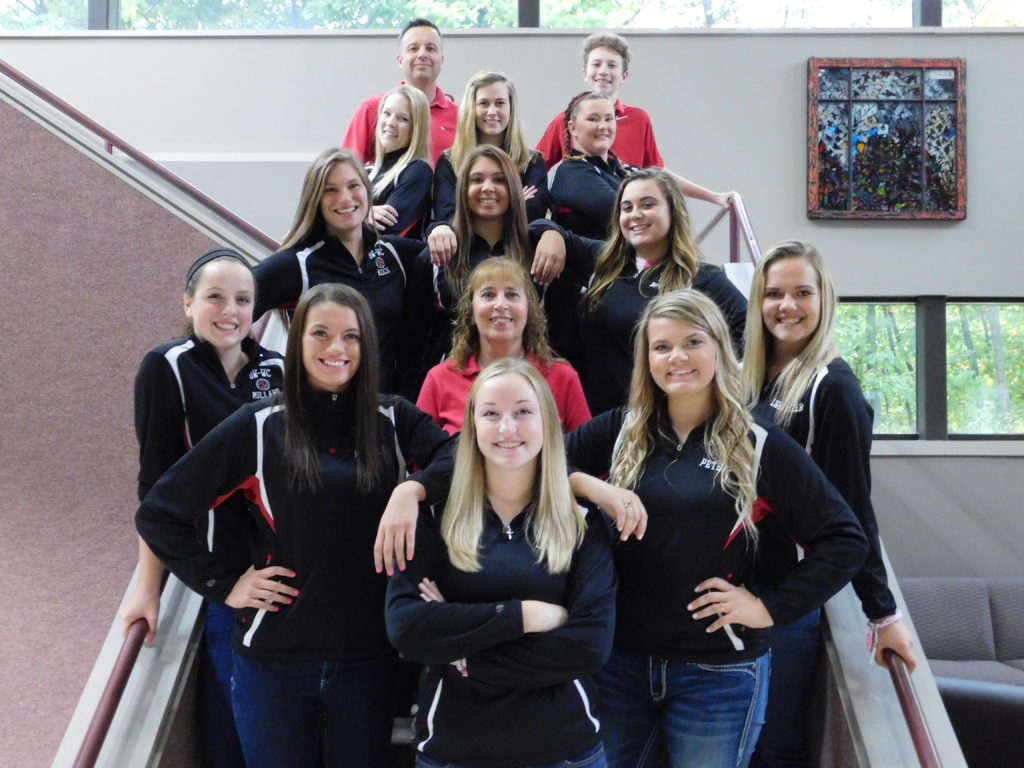 The UW-Washington County women's volleyball team captured 2nd place at the Wisconsin Collegiate Conference State Volleyball Tournament.
"We had a very tough pool of seven teams this past week," said head coach Deb Butschlick.  "We played 4 matches in pool play on Saturday finishing with a 7 – 1 record."
The Wildcats won the first 3 matches and split the last match of the day
                                UW-Richland 25-4, 25-10
                                UW-Sheboygan 25 – 8, 25 – 15
                                UW-Manitowoc  25 – 11, 25 – 20
                                UW-Baraboo 25 – 17, 21 – 25
On Sunday, UW-WC had two more matches to end the entire pool play with a 11 – 1 record giving up the top seed going into the semi-finals
                                UW-Marinette  25 – 13, 25 – 20
                                UW-Waukesha  25-17, 25-20
"We saw UW-Marathon in the semi-final, but our team won a very tough match in 3 sets 20-25, 25-15, 15 – 8," said Butschlick. "With this win the team advanced to the final match."
The Wildcats faced a very challenging UW-Baraboo for the championship and UW-WC came up short losing 20 – 25, 26 – 28.
"We played UW-Baraboo pretty much point for point and gave ourselves opportunities to win but we just ran out of fire power," Butschlick said.  "We are so proud of the entire team for all the effort and determination they put into the season."
UW-WC, which struggled with serving all season, really pulled through and served 96% for the tournament, missing only 29 serves out of 281 attempts in 17 games.
The cumulative results for the tournament:
Amber Herbst led the team with 64 kills, 35 digs and 21 ace serves
Courtney Peters had 31 kills, 41 digs, 6 ace serves
Michaela Millard had 27 kills, 33 digs and 19 ace serves
Amanda Ross had 17 kills, and 14 blocks
Savannah Jenz had 13 kills, 9 digs, 20 ace serves and 10 blocks
Marisa Moser led the team 160 digs
Atira Boyce had 124 assists for kills, 25 digs, and 6 ace serves
Photo courtesy UW-WC
Row 1: Savannah Jenz
Row 2: Amber Herbst, Courtney Peters
Row 3: Michaela Millard, Head Coach Debbie Butschlick, Kaytie Lighthizer
Row 4: Jessyca Koch, Amanda Ross, Atira Boyce
Row 5: Marisa Moser, Kira Johnson, Emma Malom
Row 6: Assist. Coach Jason Stasinpoulos and Manager Quentin Butschlick