UWM at Washington County soccer scores huge victory advancing to WCC State Finals | By Mitch Bury
November 1, 2019 – Washington Co., WI – The UWM –  Washington County soccer team played host to UWO – Fond du Lac for the first round of the Wisconsin Collegiate Conference State playoffs.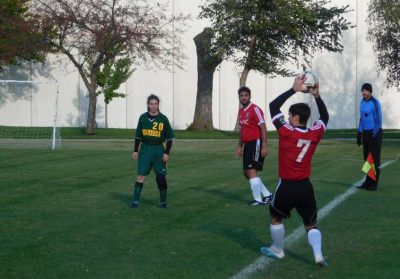 The Wildcats opened with a goal by Austin Ulickey and assisted by Noah Karimi.
Fond du Lac tied the game a few minutes later with a goal from a penalty kick. Paige Airaudi scored the go-ahead goal off an assist from Zach Ross.
Austin Ulickey scored once more off an assist from Catlyn Mahoney before the end of the first half.
In the second half, the Wildcats scored two more goals, making the final score 5-1.
The second half goals were scored by Zach Ross and Skylar Crass and were assisted by Skylar Crass and Vincent Skowera. Goalkeeper, Brenden Rice, had 4 saves.
This victory sends the Wildcats to the Menasha for the WCC State finals against UWO – Fox Cities.