Veterans from Washington County on today's Honor Flight
Sept. 16, 2017 – Washington Co., WI – Henry Sausen Jr. of Hartford is one of five veterans from Washington County on today's Stars & Stripes Honor Flight.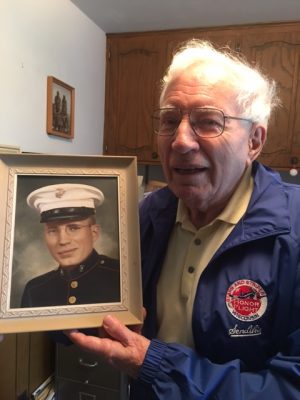 Sausen Jr., 86, said he knew he was going to be drafted. "My dad took me to the bus and I said I was going to volunteer for the Marine Corps and my dad said 'kid are you crazy?'" said Sausen. "I'd probably seen too many John Wayne movies."
It was 1951 and Sausen was living in Shiocton. At 21 years old he was working the family farm when he went to basic training and then moved to an Army base in Fort Riley, Kansas.
"After four weeks if you weren't cutting the grades you were gone," said Sausen. "I managed to make it eight weeks and then they shipped us to Fort Lejeune, North Carolina."
Sausen served on the destroyer U.S.S. Lloyd and work in reconnaissance.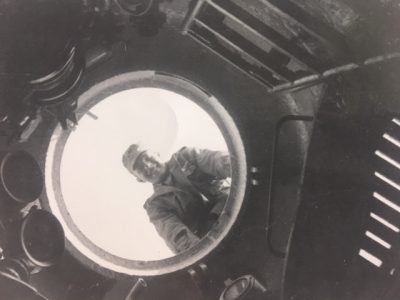 Although most of his unit went overseas to serve in the Korean War, Sausen had only two months left in service and remained in the states.
After the service Sausen pursued a career in cheese making. At 24 years old he was encouraged to go to school at University of Wisconsin. He went into systems automation in the dairy and food industry.
Sausen has been to Washington D.C. before while in service.  His son John will be his guardian.
Others on today's Honor Flight to Washington D.C. include Korean War veteran and Morse code interceptor Dennis Bingen of Kewaskum,  Vietnam War Navy veteran Thomas Gentz of Germantown, Vietnam War Army veteran Dennis Muench of West Bend and Korean War Army combat veteran Erv Wicklander of Colgate.