VIDEO | A look at the 2017 'Not Just a Walk in the Park' COLUMNS 5K
July 29, 2019 – West Bend, WI – The folks at Horicon Bank in West Bend already have their running shoes on as they prep for the start of this year's Not Just a Walk in the Park COLUMNS 5K run/walk.
In 2017 the situation was dicey right up to the start as strong storms swept through Washington County. Skies cleared and the sun broke through just in time to set a steamy atmosphere for the annual COLUMNS scholarship run.
Nearly 220 people participated in the 2017 race, Not Just a Walk in the Park, managed by Horicon Bank.
Video shows Alec and Aric Miller leading the pack at the start of the 5K and the brothers ended up finishing No. 1 and No. 2 in the race.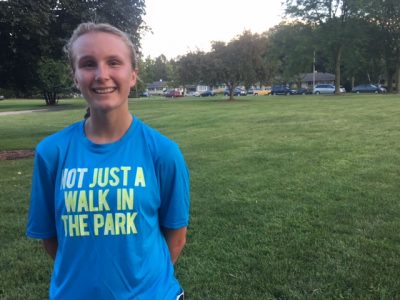 Brianna Renner, 17, of West Bend was the first female to cross the finish. Her time was 24:24:09.
Proceeds from the annual run go to scholarships at the West Bend High Schools.
Come join us. Race kicks off August 1 at 6 p.m. at Riverside Park on Kilbourn Avenue in West Bend.
Preregistration bibs and packets can be picked up at Horicon Bank on July 30 – 31.