Oct. 16, 2017 – West Bend, WI – There was a question recently about the decorative white lights bordering buildings in downtown West Bend. Here's a recent look at the progress.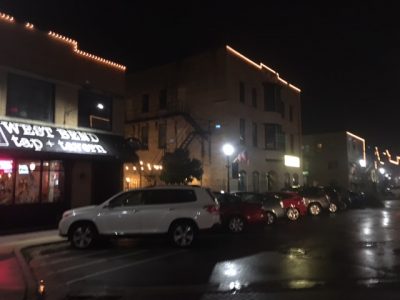 In June 2017 Steiner Electric started making repairs to the lights. The money for the fix came from the Business Improvement District (BID).
According to BID president Mike Husar, "The buildings that have lights on are working."
The only gaps in the string of lights are with buildings that currently do not have lights.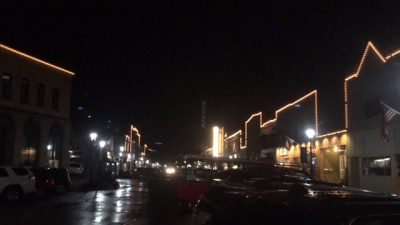 On a side note: The topic of lights on buildings came up again following an article by Samantha Sali regarding an effort to add lights to buildings in downtown Hartford.
Repair work begins Friday to fix lights in downtown BID district