VIDEO | A look inside the old Bagg End Tavern
August 30, 2017 – Barton, WI – Scott and Dan Festge, a father-son team, will be reopening the former Bagg End Tavern on Sept. 11. The new establishment will be Rally Time Sports Bar and Grill.
"We're cleaning it up and making it look prettier," said Dan Festge. Contractors have been at the tavern, 1373 N. Main Street in Barton, the past few weeks refinishing the hardwood floors in the back area by the pool tables and fixing up the outdoor deck by the volleyball court.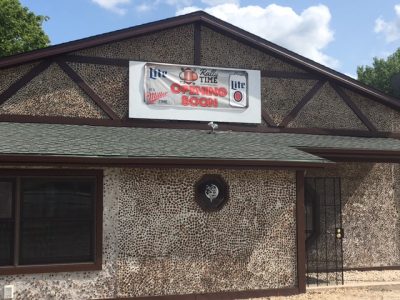 "We're going to have dart and volleyball leagues, but a lot depends on the weather," Festge said. "We plan on squaring up the fence in back and also putting up a couple horseshoe pits.
"We're working on a behind-the-bar kitchen so we can do full-service food."
The family already has a successful Rally Time Sports Bar in Saukville.