VIDEO | And the walls come tumbling down at former Walgreens in West Bend
Feb. 21, 2018 – West Bend, WI – An aggressive demolition of the former Walgreens on the corner of Main and Decorah in West Bend is nearly complete. The red brick walls came tumbling down today.
The timetable for development of Kwik Trip No. 2 should get underway shortly as the lot is cleared of debris and construction gets underway in early March.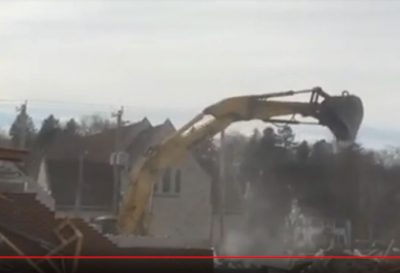 Click HERE to see the first days of the Walgreens demolition.