Town of Polk, WI –  A new subdivision, Cedar Creek Estates, is starting to take shape in the Town of Polk.
Kevin and Amy Zimmer are developing the parcel which includes property abutting the Peil farm along with adjacent acres located to the north of Highway 60 and to the south of County Highway C.
Click HERE for the site plan.
The Piel farm sold to the Zimmers who are developing the property into nine 5-acre lots. There are also 1-to-3-acre parcels.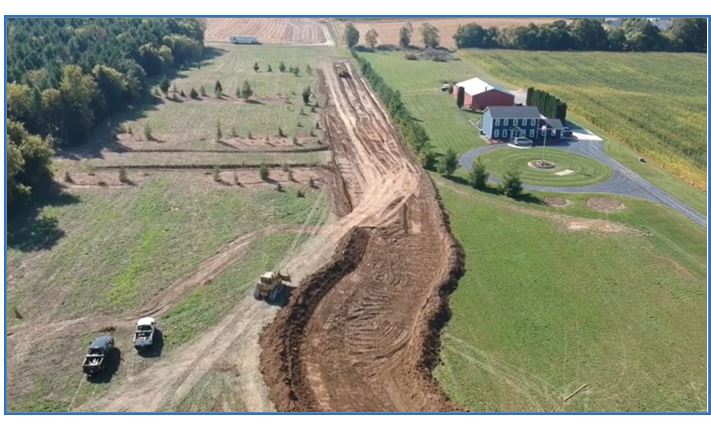 The family house is still on the property and one of the seven siblings, also has a home adjoining the property. The Peil family had been looking for a buyer for the land the past few years.
"We knew development of the Peil family farm was inevitable at some point, but never thought it would happen this soon," said Kevin Zimmer.
Click HERE for available lots and pricing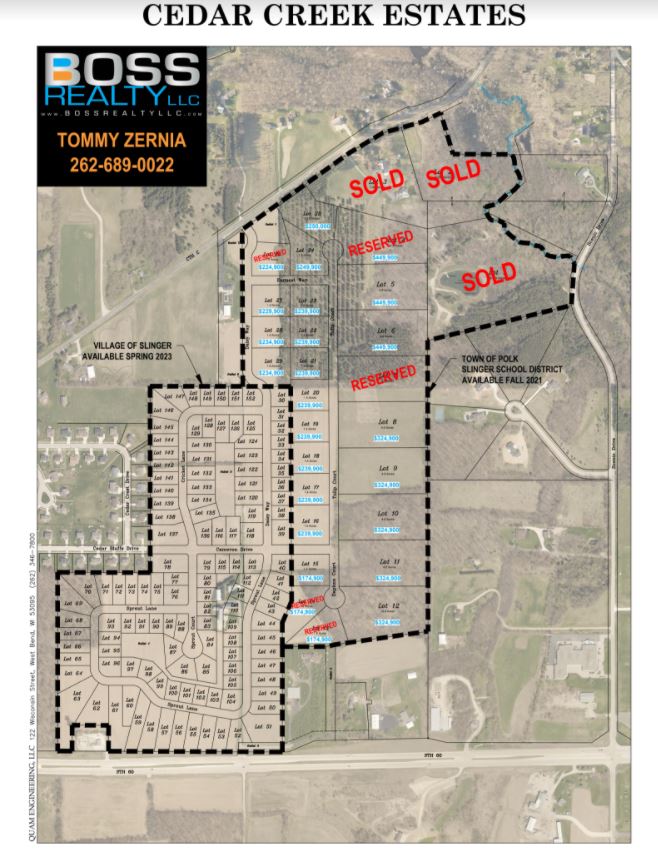 "My wife Amy and I are passionate about protecting our investment in our community, as well as the interest of our neighbors," Zimmer said. "The town of Polk is a place we need to preserve and we are determined to do so."