VIDEO | Celebrating birthday No. 4 with Lewis and Clark at Shalom Wildlife
Jan. 21, 2018 – West Bend, WI – About 150 people gathered at Shalom Wildlife Sanctuary, 1901 Shalom Drive, today to celebrate the birthdays of bears Lewis and Clark.
The Syrian brown bears were adopted by David and Lana Fechter four years ago.  "When we got them they weighed four pounds and lived with us in our house," said David. "At a month old they had to move outside and today they have an acre to live and each tips the scale at 600 pounds."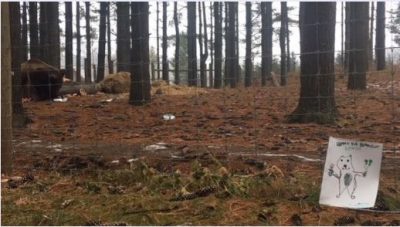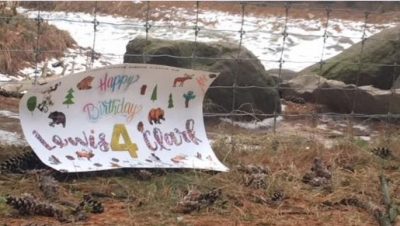 Today's celebration included cards, 15 pies, a couple pail-size containers of peanut butter and a large chocolate cake with frosting.
Clark put on a show and like a kid he licked every pie, put his paw in the cake and then took a roll in the mix of melons, apples and celery.
The highlight came when Clark found great fun playing with… of all things, the box. There were cheers of laughter as he swung his head around trying to escape the cardboard container.
"They really are a lot like people," said Fechter.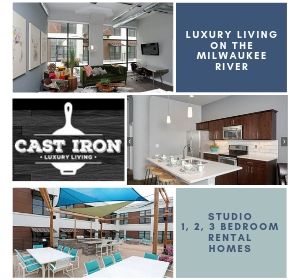 Shalom Wildlife Sanctuary was also featured in the West Bend edition of Around the Corner with John McGivern.