West Bend, WI – Thing 1 and Thing 2 took advantage of the unseasonably warm weather Sunday and joined by The Cat in the Hat as they went sledding at McLane School.
The characters from Dr. Seuss are prepping for the April performance of Seussical the Musical.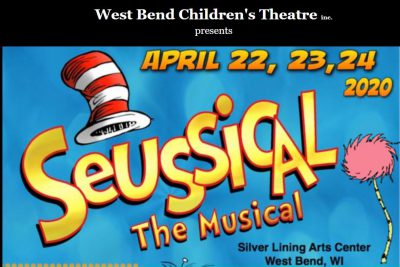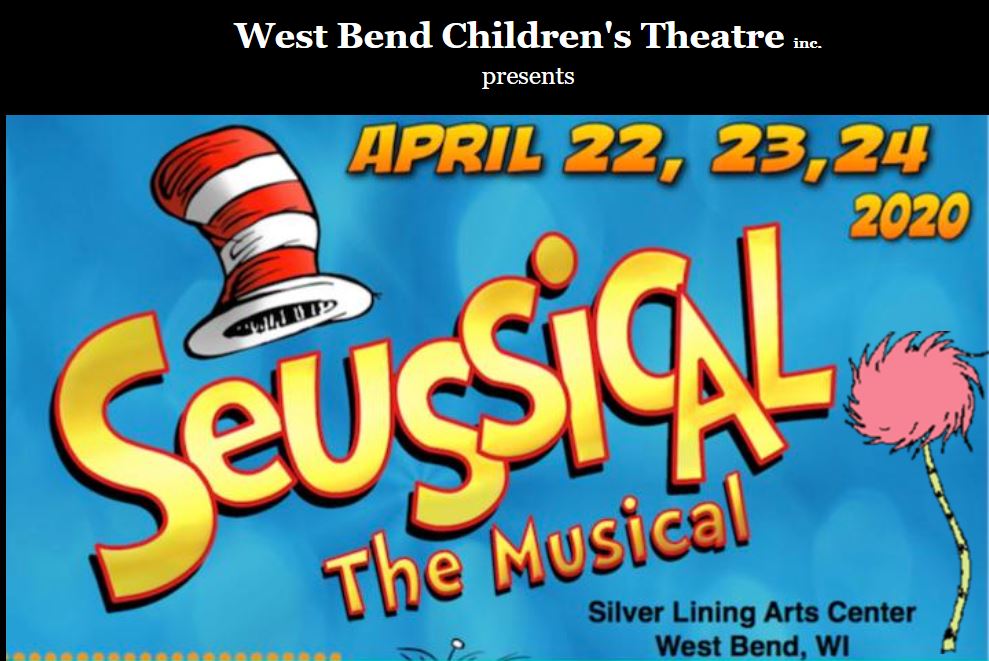 In our local production of "Seussical," the fun and playful world of Dr. Seuss comes to life.
                                   It's based on more than 15 of the beloved Dr. Seuss classics including "The Cat in the Hat,"
                                   "Horton Hears a  Who," "Horton Sits on the Egg," and "Oh, The Places You'll Go."
Join the mischievous Cat in the Hat as he narrates the story of Horton the Elephant and his colorful friends including the loud and sour kangaroo, amazing and harmonizing birds, and trouble-making monkeys as they embark on a magical journey from the Jungle of Nool. It's all to help a young thinker named Jojo to bring harmony back to the tiny planet of Who.
At the end of the day, this show celebrates several different themes that are important life lessons for children. It's a great opportunity to discuss with your children and spark some great conversations:
Loyalty: "I meant what I said and I said what I meant, an elephant's faithful, One hundred percent."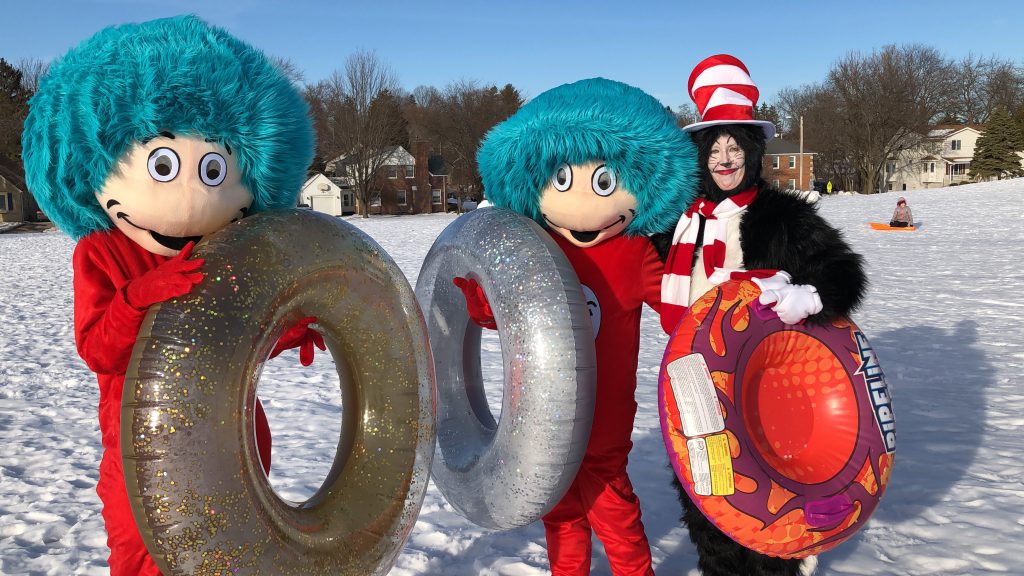 Friendship: "One small voice in the universe, one true friend in the universe, who believes in me." He's speaking for all the kids—big and small—who may need a friend when times are tough.
Community: "A person's a person, no matter how small." There are so many instances that touch on this like when Jojo tries to find his way home and Horton the elephant sits on Mayzie's large egg and watches over the Whos.
Imagination: "It's possible" and "If you open your mind, Oh, the thinks you will find, Lining up to get loose…"
Favorite Dr. Seuss characters of young and old — the Cat in the Hat, Horton the Elephant, and the Whos from Whoville — dance and sing wearing colorful costumes and taking the audience on a fanciful journey.
It feels like you're walking through a series of books allowing you to focus on the child's imagination. This is especially important today when people are so busy using their phones that they are not listening to each other
The story centers on Horton the Elephant, who sees the entire town of Whoville in a speck of dust and meets JoJo, a young boy whose imagination sometimes gets him into trouble.
In his books, Dr. Seuss touched on important topics — such as political and social issues. But he did what we as theater makers always try to do — take these topics and refine it down to the simplest form. And that's what this version of 'Seussical' does.
The end of the show is a message about people coming together, noticing their differences and choosing to protect one another.
Click HERE to get your ticket today.