February 3, 2020 – West Bend, WI – West Bend School District Superintendent Don Kirkegaard is scheduled to submit his resignation at Monday night's school board meeting.
Kirkegaard started in West Bend in July 2018 after a search firm, McPherson & Jacobson, LLC, was hired by the school board to find quality candidates. The district also held stakeholder meetings.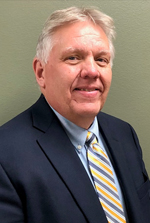 Kirkegaard came from South Dakota. He said he and his wife Lois are returning to the home they built in the Black Hills. "We did not sell our house in the Black Hills," said Kirkegaard. "We kept it with the idea that we knew that's where we would retire."
Kirkegaard is 62 years old and spent 60 years in South Dakota.
Also note, Kirkegaard's old job as Superintendent in the Meade School District is now open again.
According to a January 14, 2020 story in the Rapid City Journal, titled "Meade School District and superintendent agree to part ways"
STURGIS | The Meade School District will be hiring a new superintendent after the Board of Education and Jeff Simmons agreed to a "mutual release" from his contract, it was announced Monday evening at the board's meeting in Sturgis.
Simmons will finish his contract, which runs through the end of June. He has been superintendent there since July 1, 2018.
Simmons returned to Sturgis in 2018, succeeding interim superintendent John Pederson, who was appointed in December of 2017 after Donald Kirkegaard was named South Dakota Secretary of Education by then-Gov. Dennis Daugaard.
While Kirkegaard said he is "not ready to be done done yet …. the departure truly is a personal decision."
Questioned if he has been in contact with the Meade School District, Kirkegaard said he has.
"I just let them know I would be interested in being an interim superintendent if that's the direction they choose to go," he said. "I told the board I would not apply for that position," said Kirkegaard. "If they choose to go for an interim position then I'd certainly like to be considered for that but that's a decision the board has to make."
Questioned whether the West Bend School Board made him an offer to stay. "That wasn't an option," said Kirkegaard. "I never gave them an opportunity to make an offer because that wasn't an option."
Still no word on whether a counteroffer was made. Calls have been placed to school board members including Paul Fischer who said he did not think a counteroffer had been made. Fischer was also unaware Kirkegaard had been in contact with his previous employer in the Meade School District.
Kirkegaard said he informed "individual West Bend School Board members the week before with the idea I was going to resign and submit a resignation tonight, Monday, February 3."
A couple other bullet points:
Kirkegaard's contract is public record and posted HERE. Highlights include an annual salary of $175,000, moving expenses up to $15,000 and the "District shall annually contribute 6% of the Superintendent's salary ($10,500) to a 403 (b) retirement account.The Rapid City Journal said as South Dakota Secretary of Education, the job he had previously to West Bend, he was paid $155,000.
When Kirkegaard first came to the West Bend School District he said his intentions were to stay up to 2023-2024. "I told people my goal was to be here five to six years. Five years would get me to 65 and I don't have a five-year contract. But that was my intent to try and stay five to six years. It was just a situation my wife and I looked at we want to be back in South Dakota."
Kirkegaard worked in the Meade School District from July 1, 2011 until his appointment with the state of South Dakota in January 1, 2018.
In March 2018 the West Bend School District contracted with McPherson & Jacobson, LLC, a recruitment and development firm assisting with the search for a new superintendent. Click HERE to see what stakeholders in the community thought were important characteristics in a new superintendent.
The West Bend School Board will be discussing how to fill the opening at its Monday night meeting. "We're going to look at what's available from within, what's the process and go from there. We will do this in closed session and talk about people and the board will have to make a decision on what is next," said Kirkegaard.
The West Bend School District will now have had five superintendents over the last four years. Kirkegaard was hired after former Superintendent Erik Olson submitted his resignation December 14, 2017. Olsen was hired June 2016. The School Board approved a two-year contract with Olson at a salary of $155,000. In 2017 that contract was extended another two years. The payout to Olson was about $300,000.
Prior to Olson, Ted Neitzke served as superintendent from 2011 – June 2016 when he resigned and Laura Jackson served as interim superintendent after Olson left and prior to Kirkegaard.