VIDEO: Convincing your mom you shot a 14-point buck by Konnor Sadownikow
Nov. 21, 2016 – Konnor Sadownikow, 12, was hunting Sunday afternoon in the woods off Highway 28 just west of Kewaskum. He and his mom were together when he saw a buck. She was on her phone and gave him the green light.
Konnor is 12 years old. He has braces and glasses and is pretty tall for his age. It was his third time hunting and he scored a trophy buck.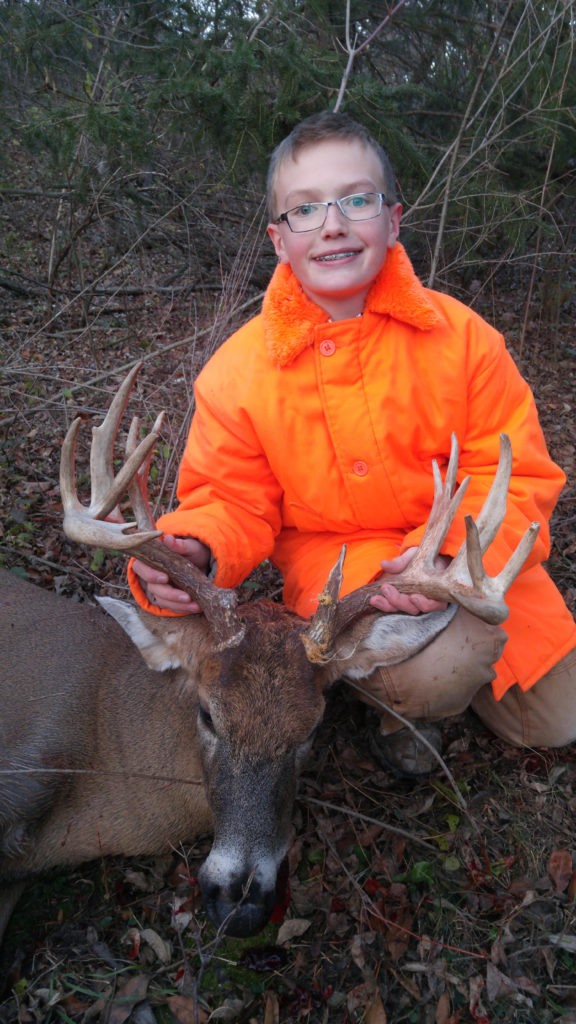 Photo courtesy Scott Sadownikow.