VIDEO | DNR says "no other confirmed cougar sightings" but neighbors in Washington County say different
Feb. 15, 2018 – Washington Co., WI – The DNR said the Feb. 7 video of a cougar caught on security camera happened in Colgate in Washington County.
Dianne Robinson, DNR wildlife biologist for Washington and Ozaukee Counties, said the area was "residential but surrounded by a bit of agriculture."
"It's not in the city but it is around other houses," she said.
The video shows a cougar walking up a paved area near a building and next to what appears to be a fenced-in yard with bird feeders.
Robinson said there were no reports of small animals missing.
"Cougars move relatively quickly so I'd be surprised it was still in the area at this point in time," she said.
While more details about the cougar are not known, Robinson said she's pretty sure it's not a female.
"We've never confirmed a female moving through Wisconsin as far as we can tell, they're young dispersing males from South Dakota."
While the DNR has not confirmed other sightings, neighbors have chimed in with their own cougar stories.
Dan Strzyzewski lives in Wayne Township on Wilson Drive. He said early Monday morning, Feb. 12, he went to clear 2-3″ of snow off his quarter-mile paved driveway and observed "never before seen cat-like paw prints in the fresh snow."
"They were leading 450 feet from the road to our home, around the home and heading into our woods at rear of the house."
Strzyzewski said the "gait was noticeably longer" than an ordinary house/feral cat, print size/diameter larger also.
"Given the size of the paw, toe count and gait length I determined prints I saw were made by a very large cat. Cougar?"
Strzyzewski said since the sighting on Feb. 7 was in the southern part of Washington County and he lives in the northwest corner of the county he believes there could be more than one "of these creatures in the general area."
On Wednesday morning the cougar sighting in Colgate was a hot topic at the West Bend Elevator.
"I warned the people at the checkout that if they have small pets, cats/lap dogs etc, beware," he said.
Strzyzewski also wonders if the cougar is to blame for the lack of deer, raccoons, opossums this winter.
"We're normally flush with wildlife out here, but this year everything seems to have vanished, without explanation," he said.
"In any event, I know what I saw. Just my humble opinion but it's critical word gets out regarding this development, regardless what the DNR says."
Feb. 13, 2018 – Washington Co.. WI – Video footage of a large cat recorded by landowners in Washington County on Feb. 7 has been verified by Department of Natural Resources biologists as a cougar.
This is likely the same cougar that was recently identified in Fond du Lac County and is now out of the area.
The DNR said the video was taken in the southern part of the county in the Colgate area.
Currently, there is no evidence of a breeding population in Wisconsin. The nearest established cougar population is in the Black Hills area of South Dakota, and animals dispersing through Wisconsin are believed to originate from this population.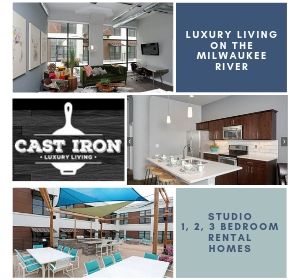 DNR staff rely almost exclusively on the public for reports of cougars and other rare mammals. Anyone with an unusual sighting or trail camera photo are encouraged to fill out the Large Mammal Observation Form so that our biologists can work to identify the animal.