Town of Erin, Wi – Erin School, a small public school that features about 400 students grades K-8, has an annual tradition with its 6th grade class that is drawing rave reviews, primarily because of its teacher Mrs. Terry Dittman.
For two days during the first part of the school year, sixth graders head to the woods at Camp Whitcomb Mason to participate in archery, pond study, orienteering, outdoor art and more.
Mrs. Dittman, formerly Miss Kleenser, is the middle school science teacher. She has been leading this student experience for 40 years.
"Mrs. Dittman is a very impactful teacher," said Erin School district administrator Joannie Kalina. "She is in her 43rd year of teaching at Erin School and a current parent, who was a former Erin student, noted that her son was attending the same camp she did 34 years ago."
The camp, and Mrs. Dittman, have a reputation for hands-on learning in an outdoor atmosphere all while working as a team on a curriculum that centers on science.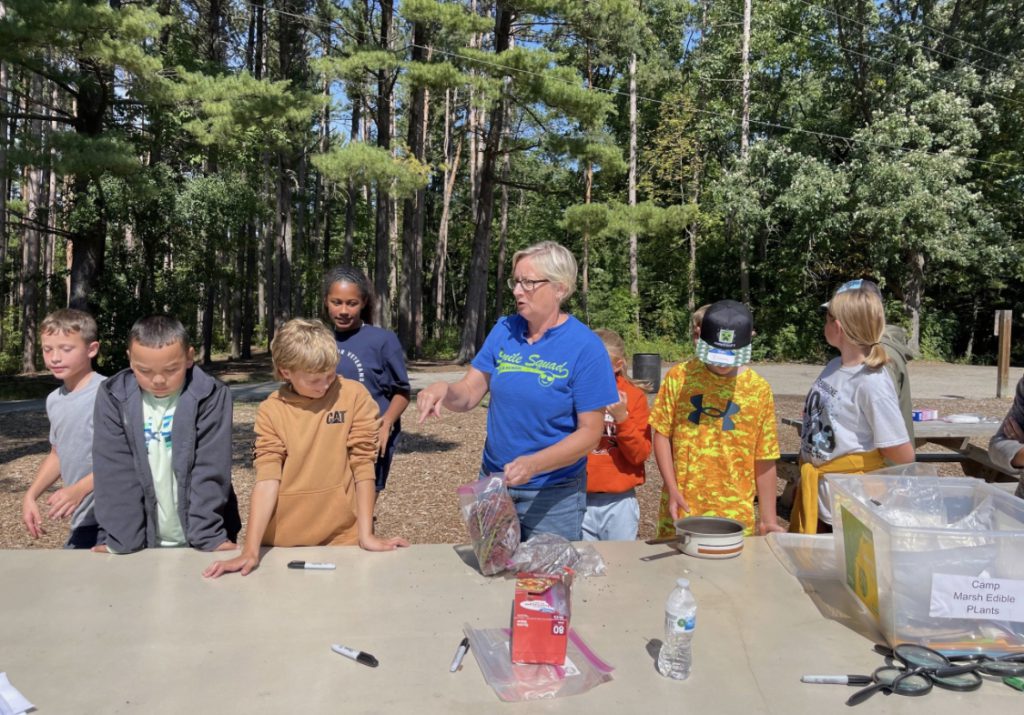 "In this edible plant class, we are going to make pine needle tea and then we'll also go down and get Cattails and we'll chew a little bit…." Mrs. Dittman said, giving instruction to a group of about 10 students on a sunny Friday afternoon.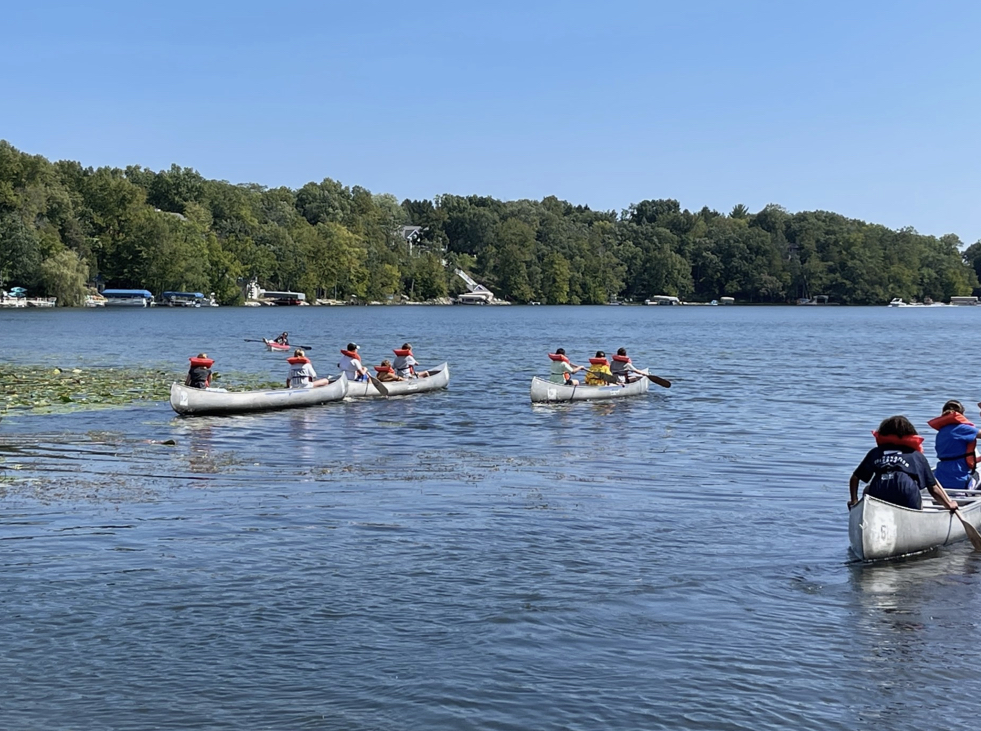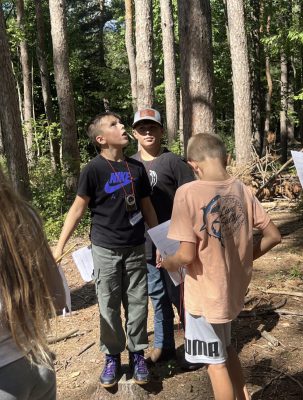 "They have gained such solid knowledge of The Great Outdoors and an appreciation and a love of it," said parent Kristin Gies. "It's that real-life science experiment experience where they really get their hands dirty, and it gets them excited about what science can be."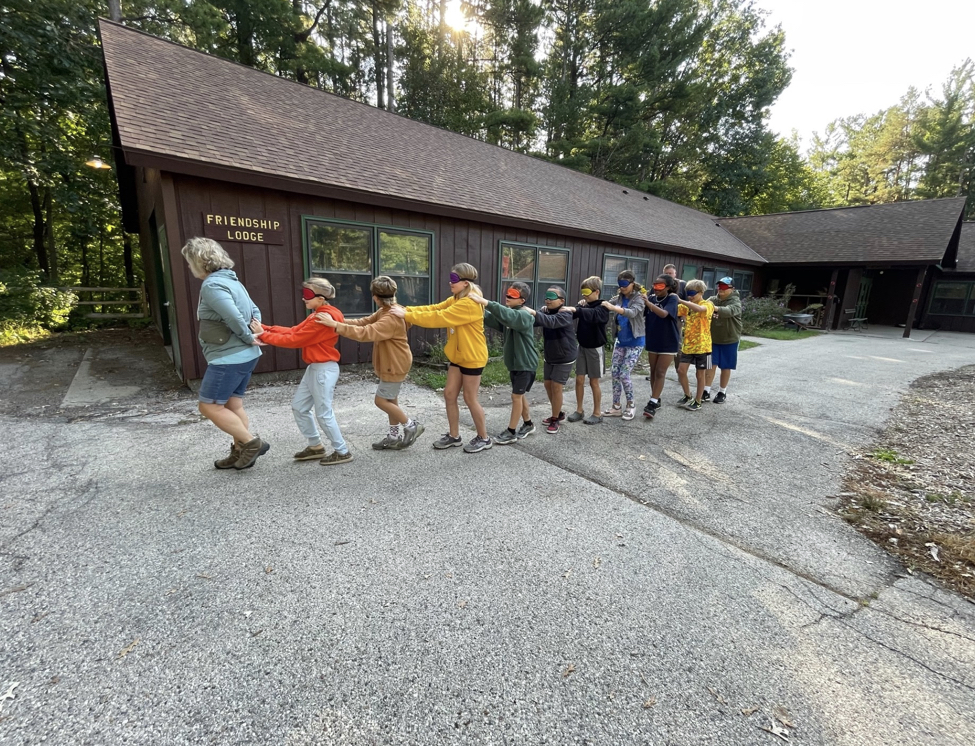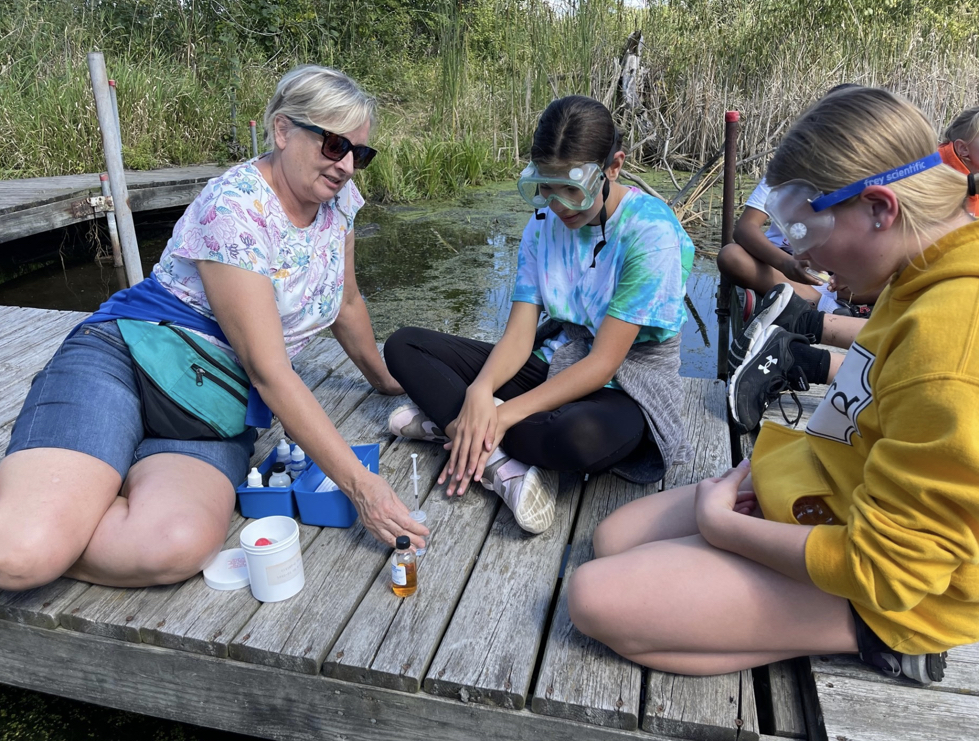 "Mrs. Dittman's program has just been wonderful in team building," said teacher Kori Staab. "We really are growing this sense of community and working together as a team and you know the seventh graders still talk about camp, the 8th graders still talk about camp; so, it's a really
wonderful program she has created
."
Students are as excited as their parents. "We have been learning about archery and how to canoe," said Evelyn Griffith. "We've been doing some marsh studies and a pond study where you go into the pond and scoop out some fish you see what you can get under the microscopes."
While the school board and administration signed off on the program more than 40 years ago, Mrs. Dittman recalled it was a tough launch in reality.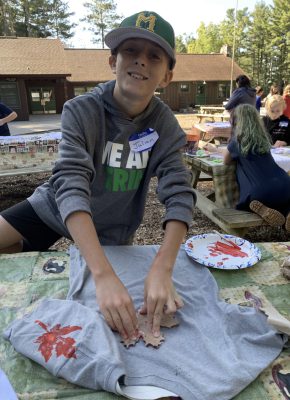 "It rained the whole weekend," she said. "I'm not sure it worked so well but as time passed, it's worked quite well, and we have a lot of really supportive parents and a lot of people donated things and so we are very blessed in being able to do this year after year."
"Thank you so much for your dedication and kindness that you've shared with my children throughout the years Mrs. Dittman," said parent Nicole Ford.  "You are a special person."
Fellow teachers also enjoy the camp. "Mrs. Dittman you have been an amazing asset to Erin School," said instructor Staab. "By creating this program and all your years of dedication you are inspiring to those of us that are new into the career, and you are leaving a legacy."