Washington County, WI – Ozaukee Christian School (OCS), 1214 Hwy 33, West Bend, WI, is highlighting school staff and their families throughout the 2023/2024 school year.
Mrs. Mary Hoke is a mother to three boys (3, 5 and 8). After teaching seventh and eighth grade, she packed exciting activities into her family's summer.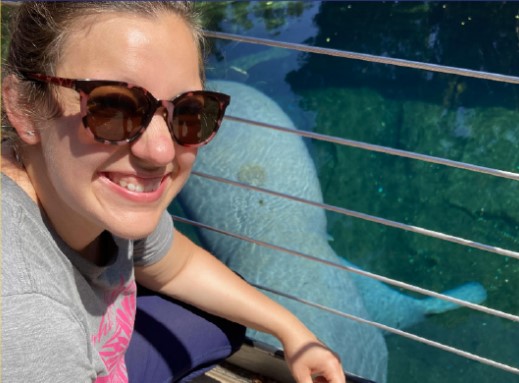 Hoke and her husband took the boys to Florida to see Legoland and Seaworld. On their way home, they stopped in Indiana to camp, hike, and kayak with extended family.
They added a puppy named "Blue" to the family – a Jack Russell and Blue Heeler mix. In addition to training the new pup, Mary took her boys to play soccer, swim at Leonard Yahr County Park, and hike at Sauk Creek Nature Preserve.
Hoke says that the only thing that she has not had time for this summer is playing her guitar and singing and writing music. She made music during the school year to prepare for leading students at David's Tent in Washington, D.C.
"The students did a really good job," said Hoke, "Everyone was actually worshipping; it wasn't a performance."
The new curriculum will cover tough questions while contrasting Christian beliefs with other worldviews. Hoke grew up in a Christian home. When she attended a public school and learned about evolution, she did not know how to defend her beliefs. Now she is pleased to be tackling some of the hardest questions about God and the Bible with her students.
Hoke said, "If they never ask, they can never be strong questions because they won't know."