VIDEO | Graduate of Kettle Moraine Lutheran High School is part of Sen. John McCain memorial service
Sept. 4, 2018 – Jackson, WI – There was a Washington County tie to the Aug. 30 memorial service for U.S. Senator John McCain as 2016 Kettle Moraine Lutheran High School graduate Collin Schwab had the honor of serving as a pallbearer at the service in Phoenix.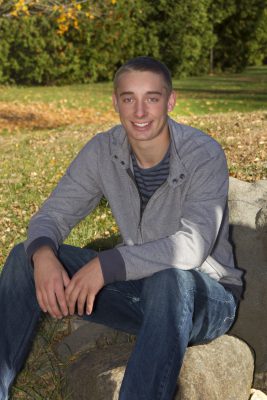 Schwab, 20, serves in the US Navy.
Mike Schwab said his son is humbled by the experience.
"He's been given the honor of seeing to it that America's Navy veterans are laid to rest with the decorum and dignity they deserve and that's a huge responsibility," he said.
While at KML Collin Schwab was captain of the Chargers wrestling team, football team and track team. He was also part of the school's Veteran's Day program.
Collin Schwab is the youngest of three brothers. His oldest sibling is an aerospace engineer with Boeing and the middle brother is a mining engineer.
"Collin was going into nuclear engineering but when the military determined he was color deficient the Navy asked if he would participate in the ceremonial guard and he's been doing that since October 2016," said Mike Schwab.
The Schwab family found out via text on Monday, Aug. 27 that their son would participate in the Senator McCain procession.
"He rarely does funerals anymore but said he would be flying out Monday night," said Mike Schwab.
In the past, most of Collin Schwab's duties had been at Arlington National Cemetery in Arlington, Virginia.
"He's done funerals for Metal of Honor recipients, Secretaries of Defense, and he helped with funerals for dignified transfers for soldiers killed in the USS John McCain incident in August 2017," Mike Schwab said.
There were times, according to Mike Schwab, when his son was doing up to six funerals a day at Arlington National Cemetery.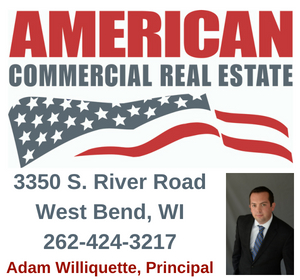 Kettle Moraine Lutheran High School Superintendent David Bartelt said while the situation surrounding the event is sad, it's exciting to see a local graduate in the midst of such a high-profile event.
"It's very nice to see our graduates doing good things," he said.
Mike Schwab said Kettle Moraine Lutheran High School really helped prepare his son and give him a solid foundation for his future.
"His education at Kettle Moraine Lutheran High School certainly gives him a perspective on life-and-death issues. He's always been a kid with a lot of decorum and he understands how to act," Mike Schwab said.
Since the service in Phoenix on Aug. 30 the Schwab family in Jackson has been receiving comments and texts from across the country.
Senator McCain died following a battle with an aggressive form of brain cancer. He was 81.
Video courtesy Daily Mail.