Jan. 23, 2018 – West Bend, WI – Holy Angels School in West Bend needs your help.
Students recently entered a video contest on Facebook with Catholic Financial Life to win money for the school.
"We are hoping to use some of the money to purchase a good camera and microphone system for our Broadcasting Club," said teacher Phylis Gibbon.
"The contest was to show how our students act like disciples and share God's love with others. Our Broadcasting Club created the video as one of their projects and we were so proud of them. We were selected as one of the top 10 videos but now it comes down to voting."
Holy Angels is one of the smallest schools in its category and they could use a boost.
Neighbors have until January 24 to vote.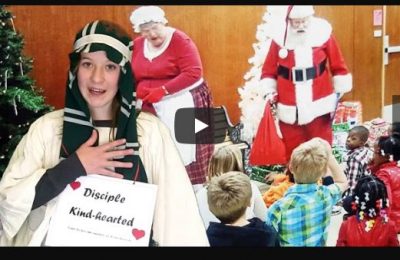 Click HERE to learn more. Holy Angels is in the third row of videos.