VIDEO | Juror's award winners chosen at Bloomin' Holidays at MOWA
November 8, 2019 – West Bend, WI – The 7th annual Bloomin' Holidays is underway at the Museum of Wisconsin Art in West Bend. The event is already a buzz of activity as awards for floral arrangements were handed out Thursday evening.
The event initially started with three awards and then grew to a fourth as judges did justice to more than 20 arrangements.
Congratulations to the juror's award winners chosen Thursday evening at Bloomin' Holidays: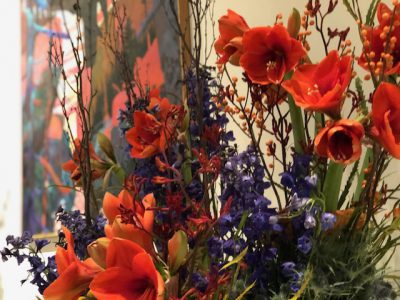 Best of Show
"WHO's Coming for Christmas"
Emily Neubauer, AFID CFD, Belle Fiori, Ltd.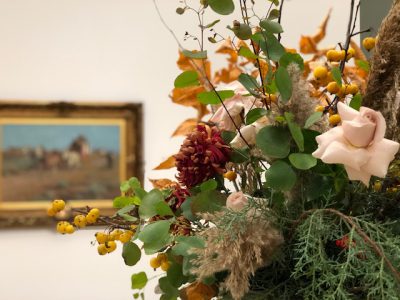 Second Place
"Fall into Winter"Vicki Kunz, La Tulipe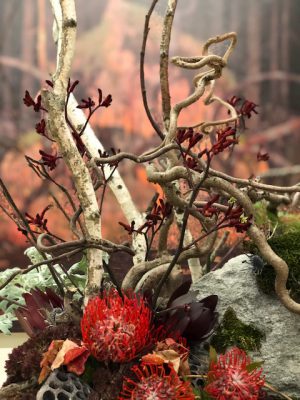 Third Place
"Wolf in the Abitah (middle)"
Amy Wickert, Amy's Creations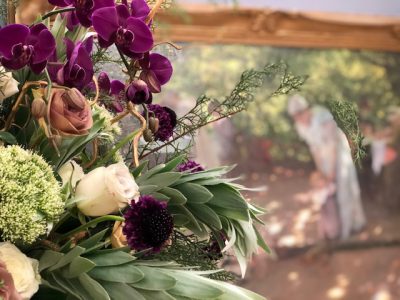 Honorable Mention
"La Terre Holiday"
Loreen Hablewitz and Meg Hopkins, La Terre
Event sponsor Allan C. Kieckhafer had a front-row seat for the event.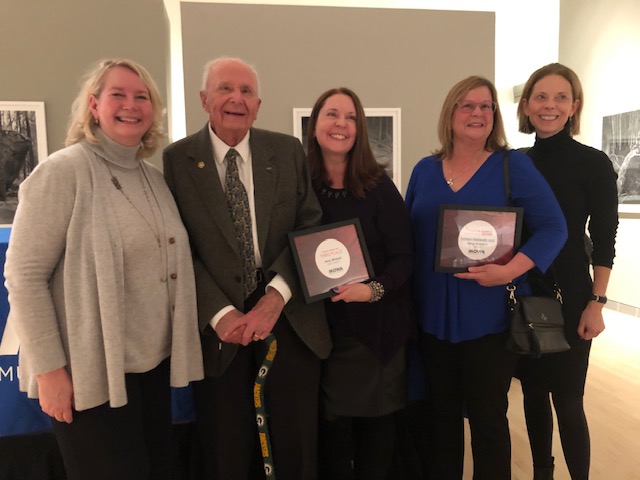 Expert Talks and Demonstrations
Friday, Saturday, and Sunday, November 8, 9, and 10
Drop in for fabulous floral-infused demonstrations and talks in the Hyde Gallery. Talks range from thirty minutes to one hour in length. Topics include Holiday Wreaths, Remembering Marshall Field's at Christmas, Spruce Up Outdoor Containers, Seasonal Succulents, Photographing Flowers, and more.
Holiday Artist Marketplace
Friday and Saturday, November 8–9, 10:00–5:00 | Sunday, November 10, 10:00–4:00
Shop for friends and family at an indoor holiday marketplace that features Wisconsin artists selling their work and one-of-a-kind items in the MOWA Shop.
2019 Artists
B&E's Trees
Ink Art by Beth Kluth
Jack & Joie
JWade Confections
LJO Creations
Kelley McDougall
Motley Metals Jewelry
Newberry
PASSAJ, Jewelry on a Journey
Thicket Painted Stones by Marketa Cechova
Relative Art
Karin Savage
Silver Wear by Darlene
Dot Spransy
Square One Soapworks, LLC