Obituary | Scott Brian Schoenbeck, 62, of West Bend
November, 8, 2019 – West Bend, WI – Scott Brian Schoenbeck, 62, passed away November 7, 2019 at St. Joseph's Hospital in West Bend. He was born on December 1, 1956 in Milwaukee, WI to Carlyle and Gerty (nee Hesse) Schoenbeck. Right out of high school, Scott joined the phone company and retired after 33 plus years of service.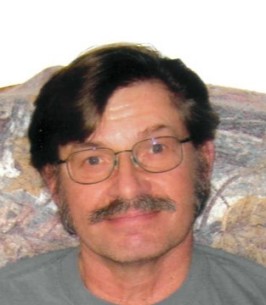 He enjoyed the outdoors, hunting and fishing and loved spending time with family. Scott was a good person all around, always there to help, young at heart and will be greatly missed.
Scott is survived by his 2 sons, Matthew (Ashley) Gerlat and Brian (Chasity Wenninger) Schoenbeck; grandchildren, Genevieve and Bentley Gerlat and Jazmine and Felicia Schoenbeck; brothers, Chris (Linda) Schoenbeck and Steve (Lori) Schoenbeck. He is further survived by nieces, nephews, other relatives and friends.
Scott is preceded in death by his parents.
A Funeral Service will be at 6 p.m. on Wednesday, November 13, 2019 at the Phillip funeral Home Chapel (1420 W. Paradise Dr. West Bend, WI 53095). Visitation will be at the funeral home Wednesday, November 13 from 4 p.m. until 5:45 p.m.
In lieu of flowers, memorial donations are appreciated to the Kraemer Cancer Center (3200 Pleasant Valley Rd. West Bend, WI 53095).
A special thank you to the entire staff of the Kraemer Cancer Center in West Bend for their exceptional care and support.