VIDEO | Korean War vets from West Bend talk about their service
May 25, 2019 – West Bend, WI – Korean War veterans Norbert Carter, Nick Habersetzer and Gene Watry talk about their military service. A bit of background on the Korean War vets was requested during a promotion of their brat fry at the red shed on Highway 33 and 15th Avenue.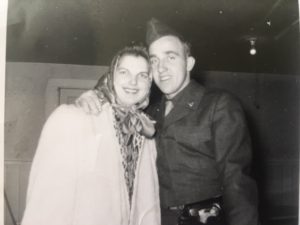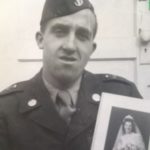 Norbert Carter was 20 years old and married for a couple years when he was drafted in 1951 into the Army. He entered service in 1952.
"I never got to go to high school," said Carter. "I was put on the farm to help my uncle because he couldn't get a hired man during the war."
Carter was one of 7 boys in the family; four of his siblings were also in the service. "My dad was in World War I; my oldest brother was in the Navy during Pearl Harbor. Two of my brothers were in Germany, two of us were in Korea and my youngest son was in Desert Storm."
Carter went to Fort Indiantown Gap, Pennsylvania for basic training. That was followed by a stint in Washington and later he spent 17 days on a ship to Japan.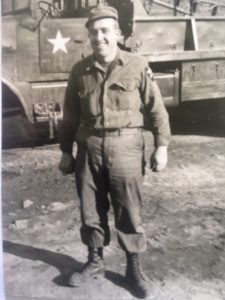 "We spent one night in Japan, got back on the boat and I spent the next 15 months and 22 days in Korea," Carter said.
Immediately stationed on the front line, Carter recalls his orders.
"We were on night patrol and walked up to one area and were handed a steel vest and they said 'put it on — this is the area where you need it' and we walked some more and pretty soon we were up on Old Baldy," he said referencing the site of five engagements during a 10-month span of the Korean War.
"For 32 days I helped build bridges while we were under fire," Carter said. "There were some Army tanks on a couple mountains up there and we had to get them back for service work.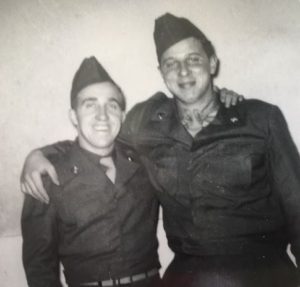 "The biggest bridge we had was 280-feet long and it was all steel treadway. We couldn't work during the day because the enemy could see us and every day for the first five days the bridge was knocked out by artillery, so each day we had to tear it out and start over."
Carter was discharged in 1953 as a staff sergeant Section B in the Second Division Combat Engineers.  Carter, 88, is well-known in the local military circle; he is Veterans of Foreign Wars chairman in West Bend and has been commander for 15.5 years.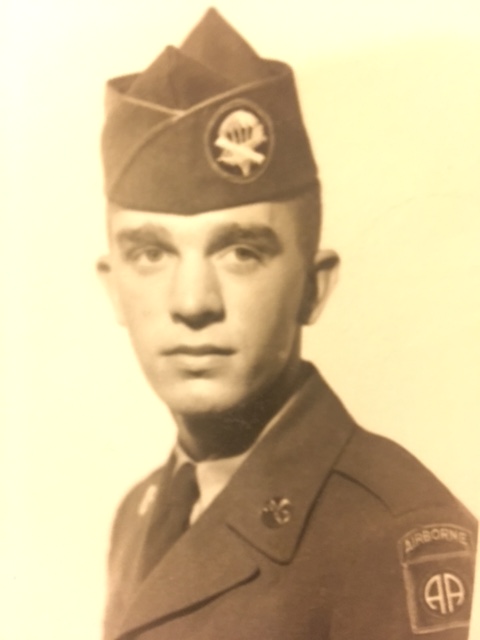 Nick Habersetzer of West Bend is was 18 and a half years old when he enlisted in service on Sept. 26, 1955. "I graduated West Bend High School in 1954 and got a job at the Gehl Company," said Habersetzer. "They gave me three years of service time."
For eight weeks Habersetzer went through basic training at Fort Carson, Colorado and then went to jump school at Fort Bragg for three weeks. "We jumped out of C-19s," he said. "My older brother went so I had to go and then my next brother also went. I was actually the scaredy cat of the three."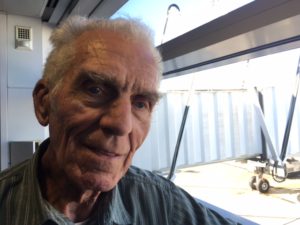 Habersetzer served shortly after the Korean War ended and was part of the Army's 82nd Airborne Division. "We went to Korea by ship and I was very sick," he said.
While in Korea, Habersetzer worked in the 120 MEDEVAC hospital just outside Incheon, Korea. Ranked a Spec-4 Army corporal, Habersetzer worked as a diet cook in the kitchen at the hospital until his discharge in 1958.
"I hitchhiked home from Fort Sheridan, Illinois and got to about this side of Chicago and got another ride," said Habersetzer. "Then a guy gave me a ride within a mile of my house. He bought me a beer in St. Anthony and then I walked to Kohlsville where my parents lived.
"I was carrying a duffel bag and didn't have much in it; only two sets of clothes because I had to leave the rest in Korea because of disease."
Habersetzer returned to the Gehl Company and worked in tool and die for 46 years. This is his first time back to Korea.
Korean War Vets hosting brat fry Saturday, May 25 at the little Red Shed in West Bend.
Pay a visit, have lunch with a vet and tell them thanks for putting their life on the line to fight for our freedom.
They usually start cooking from 11 a.m. – 4 p.m.
Below is a video from 2016 when the same veterans visited South and North Korea.
Korean War veterans from Washington County, Nick Habersetzer and Norbert Carter, have returned to South Korea as part of a program to honor Korean War heroes. They were interviewed outside the DMZ, also known as the Korean Demilitarized Zone. The vets were asked how South Korea has changed since they were here in the 1950s. All of them talk about the rapid development as the country went from dirt roads and oxen to paved highways and skyscrapers.
Click HERE to read more about local Korean War veterans.