VIDEO | Mary Woerner Weber is the new owner of the General Store Antique Mall in Kewaskum
Jan. 2, 2018 – Kewaskum, WI – Mary Woerner Weber likes to collect big things however her latest addition will not fit in her Curio Cabinet or sit on a shelf in the breakfast nook.
Woerner Weber is the new owner of the General Store Antique Mall, 1277 Fond Du Lac Avenue in Kewaskum.
"I have always had a fascination with antiques," Woerner Weber said. "I have an appreciation for them and I'm probably more of a collector than a seller."
Woerner Weber said she was looking for a "fun job."
With a background in law enforcement and drug rehabilitation, Woerner Weber said it was definitely time for a change.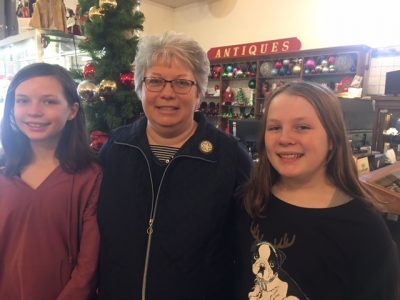 "I wanted something I could get my family involved in and teach my kids a good work ethic; this is going to be a great opportunity and Kewaskum is a nice community."
Woerner Weber has a pair of 12-year-old twin girls who are in sixth grade in the Slinger School District.
"I like the fact I get to meet so many people in the community," said Woerner Weber. "I've been active in the community for many, many years and this will give me the chance to stay active."
After 14 years owner Cindy Gruber was ready to move along from the General Store Antique Mall.
Formerly L. Rosenheimer Department Store, Woerner Weber described it as a "neat old historical building."
"It has ties to the Rosenheimer grocery that started in Slinger," she said. "It was originally a general store and the Rosenheimer's owned a malt house across the street and they used to pipe steam over underground to heat the store. The basement has some unique history."
The store recently came on the market in early November and the Webers made an offer right away.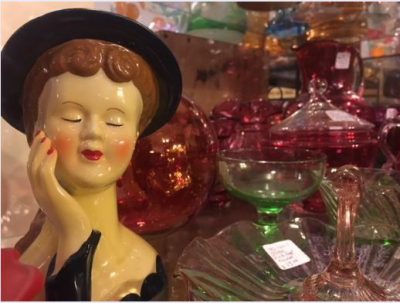 Woerner Weber's fascination with antiques and collectibles has morphed through various phases. "I was into the pink Depression glass and then moved to Department 56, the villages, the snow babies. My grandma started me on a toothpick collection when I was born and she collected chickens so everyone in my family has collected things through the years."
Woerner Weber got rid of the glassware when she had children and then drifted into wood and furniture. "I came home with a barn copula," she said. "Now my husband Dan said this is my dream job because it's like a big doll house I can now decorate."
Woerner Weber said she hopes to take what was once her hobby and turn it into a passion and a career.  After spending the last year settling her father-in-law's estate and moving through a couple of various job opportunities, Woerner Weber found her calling.
"My husband and I said this was an opportunity that came our way and if we didn't take it we'd always look back and regret we didn't try… so… here we are," she said.
The 14,000-square-foot building has been well maintained. Woerner Weber said with so much floor space she does gravitate to the front counter where customers check out. "The old wooden cabinets were probably used for display when this was the old General Store," she said. "The front counter is where the clerk's measured and cut fabric; it's just so historical."
Woerner Weber admits she has a lot to learn and for now, things will remain the same. "But I'd really like to give it more of a name in the community and let everyone know it's here and a hidden gem," she said.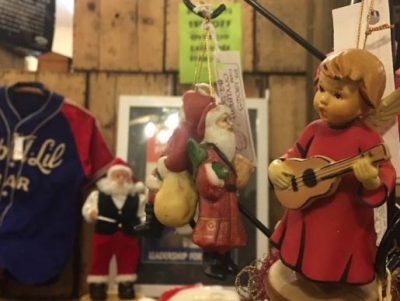 A part of the deal Woerner Weber shared deals with the bottom line. "My whole family is excited and they'll be involved because we all love collectibles but the deal is I have to make more than I spend," she said.
The store operates on a consignment basis. There are about 100 booths for rent to vendors and the clerks and cashiers are provided.
The store hours are 10 a.m. – 5 p.m. throughout the week and weekends.
"I have three employees per shift and we have wonderful employees," she said.
An open house is planned for late February.