April 18, 2017 – Slinger, WI – Some graphic photos show what remains following a car fire early Tuesday morning in Slinger.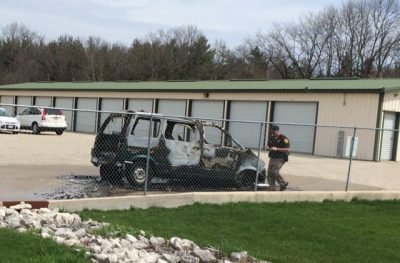 Firefighters from the Slinger Fire Department were quickly on the scene just before 11 a.m. to put out the fire in front of Cleary Building Corporation next to the storage units by Kwik Trip on Highway 60.
No injuries were reported.  The cause of the fire remains under investigation.