September 21, 2019 – West Bend, WI – The skies on Saturday afternoon were grey and overcast but the silhouette of the large pileated woodpecker could clearly be seen on the side of a telephone pole at 18th and Park Avenue in West Bend.
The pileated woodpeckers are a pretty rare site this far south in the state. According to madisonaudobon.org
In 1991, Sam Robbins wrote in Wisconsin Birdlife that the pileated woodpecker "is a rare resident in southeast Wisconsin" and "is uncommon in the western edge of Columbia County." Goose Pond Sanctuary is located in both.

Pileateds are increasing in southeast Wisconsin as forested cover increases.  Atlasers in Dane County have found pileateds in Madison at the UW Arboretum, Owen Park, and at the Madison School Forest just southwest of Madison.
The Schlitz Audobon Nature Center said pileated woodpeckers have some unique features.
 The Pileated Woodpecker wears a brilliant red atop its head, and In Latin, the word pileated translates to cap.
The birds are actually pretty destructive. On a bicycle tour through northern Wisconsin and into Minnesota in the late 1990's I pedaled through a community where a pileated woodpecker tore apart a tree in a family's front yard. The owner of the home could put her hand through a hole in the tree created by the woodpecker.  The family actually felt lucky the woodpecker honed in on the tree, because they had a home with wood siding.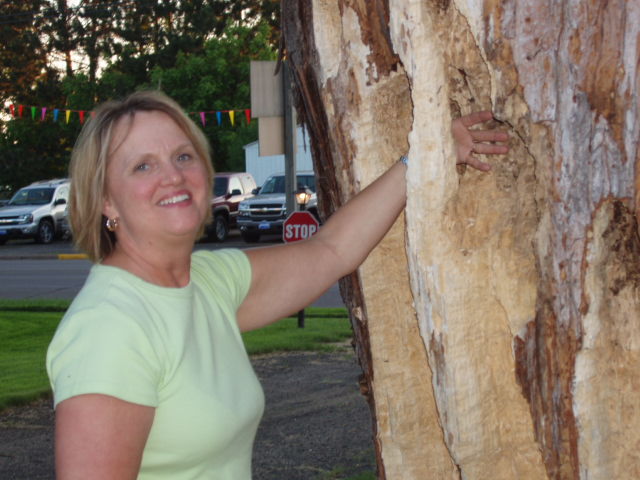 In April 2017 the folks at Riveredge Nature Center took some photos of a pileated woodpecker that few into their property. There was also a bright-red capped woodpecker in the tree at Badger School in August 2016.
On a side note: The pileated woodpecker is the bird the cartoon Woody Woodpecker was based on.