One man injured in motorcycle accident Saturday morning on Hwy 45 in West Bend
September 21, 2019 – West Bend, WI – There was a single-vehicle motorcycle accident Saturday morning just after 9:46 a.m. on Highway 45 southbound at Friendly Drive.
West Bend Fire Department Battalion Chief Jeff Gustafson said witnesses saw the motorcyclist come off of County Highway H and head south on Hwy 45. "He was driving normally and just lost control," he said.
Gustafson gives credit to bystanders who administered CPR before emergency crews arrived. "By the time we got there he had a pulse and good blood pressure. Just great CPR by the bystanders," said Gustafson.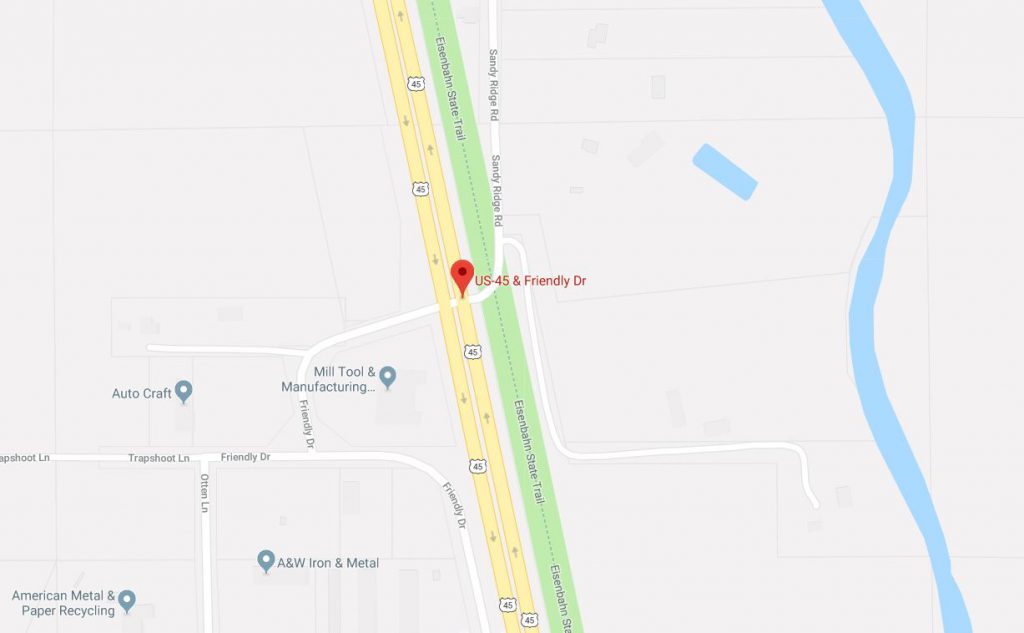 The southbound lanes of Hwy 45 were closed for a while as rescue crews administered aid. Both southbound lanes opened shortly after the accident scene was cleared.
Gustafson said the ambulance took the man directly to Froedtert Hospital in Milwaukee.
The motorcyclist was not wearing a helmet. His condition is not known at this time.